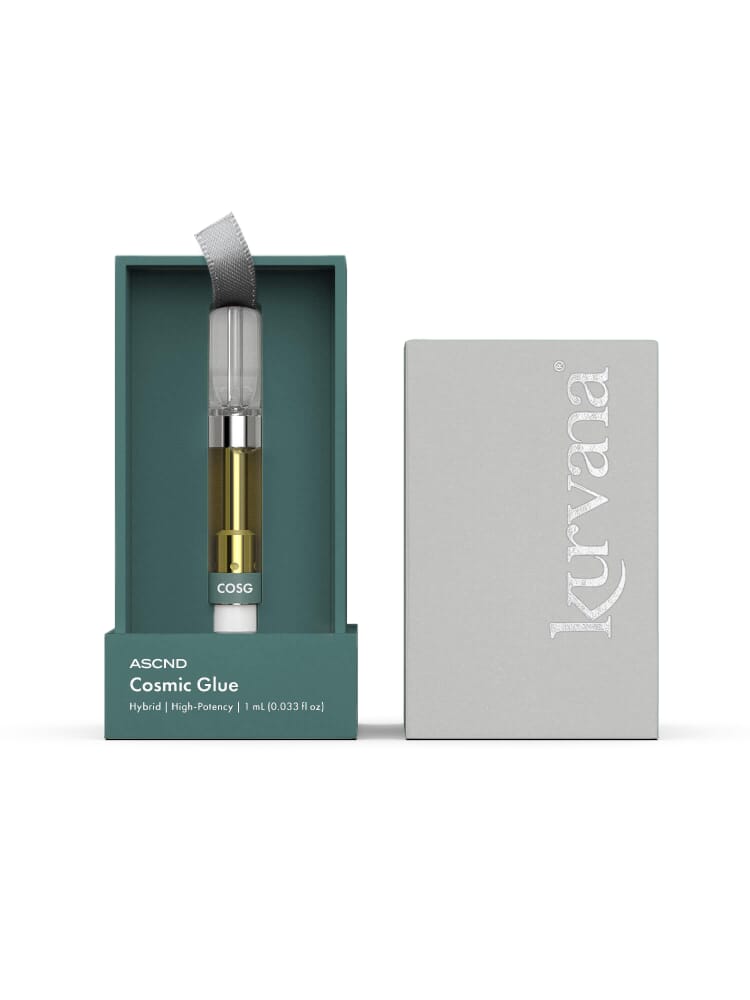 Enriching Fresno's Food Culture with the City's Favorite Strain, Cosmic Glue
A cannabis connoisseur's dream, Cosmic Glue is quickly garnering a reputation in Fresno, California as one of the most highly coveted strains in the city. With its pungent diesel and zesty lemon flavor profile, it packs a potent THC punch and is both mentally and physically rewarding. A cross of Gorilla Glue and Space Queen, this indica-dominant hybrid is a favorite among Fresno locals who value its premium lineage and flavorful terpene profile. Let's explore where fans of the Cosmic Glue strain love to take this strain when out and about in Fresno's exciting food scene!
Fresno Cannabis-Inspired Food for the Munchies
Cosmic Glue is known for its powerful effects, delicious terpene profile, and one other characteristic: causing a case of the munchies. If you've found yourself at home alone with an empty refrigerator and a head full of your favorite indica, not to worry! Fresno is a city teaming with amazing food options. Everything from street tacos to steakhouses and sushi abound, and delivery is only a few clicks away. So, what do the locals like to indulge in? It turns out, a little bit of everything, as long as it's fresh!
Fresno's location in the San Joaquin Valley is often referred to as the "breadbasket of the world" due to its significant agricultural production. In particular, Fresno is known for its role in producing a wide variety of fruits, vegetables, and nuts, including grapes, tomatoes, peaches, almonds, and more. Farming has also played a crucial role in shaping the city's food history and culinary identity. The region's rich agricultural landscape has led to Fresno being associated with fresh and locally sourced produce, and the city's proximity to farms and orchards has contributed to a strong emphasis on using seasonal and high-quality ingredients. This farm-to-table approach has been an important aspect of Fresno's thriving restaurant scene.
Farm to Fork in Fresno With Cosmic Glue
When the munchies from vaping your favorite hybrid Cosmic Glue kick in, the farm to fork movement in Fresno is the answer. This is a city that is teeming with fresh, local food and chefs who dedicate the art of cooking to the local farmers that supply them.
First on our tour of Fresno is The Lime Lite, a 55 year-old farm to table restaurant headed by Chef and Owner Brandon Smittcamp. He carefully selects local produce in peak season and sources all of the restaurant's meats, poultry and fish locally wherever possible. The Lime Lite's summer menu includes a decadent prime rib, elegant seared diver scallops and a macadamia crusted halibut. 
Voted "Best Downtown Restaurant" by the Fresno Bee, Libelula is famous in Fresno for its fresh, modern spin on farm-to-table cuisine. Locals fell in love with their enticing, eclectic menu that includes curried fried chicken tacos, soft shell crab benedict and spicy Thai mac n' cheese. 
Armenian-American Chef Vatche Moukhtarian of the Cracked Pepper Bistro is well known in Fresno for supporting local farmers and wineries, with 60% of his wine list sourced from Paso Robles. The slow-braised guajillo chili braised short ribs is a shining star on the menu, and if Cosmic Glue has sparked your appetite, their decadent Belgian fries are a must. 
The Annex Kitchen is a Fresno staple, serving up delicious local fare using the best of farmer's market produce and locally-sourced meats. The cuisine at this Italian-inspired gourmet spot "seeks to reflect the rustic, ingredient focused cooking of regional Italy. The focus of the menu revolves around house made pastas, grilled meats and vegetables from a wood burning hearth, and pizzas baked in our wood burning Acunto oven. The full bar also draws inspiration from locally sourced seasonal produce in its development of modern crafted cocktails while also paying homage to the classics." What's not to love?! 
Cannabis Delivery in Fresno
If you search for the best "THC vape pen near me" or an "indica vape pen near me" online, you'll most likely come across Fresno's ultimate strain, Cosmic Glue. You can purchase Kurvana's Cosmic Glue vape directly on our website, but if you're in Fresno, try checking out a few of the local dispensaries to score some deals. We are big fans of The Artist Tree on Palm Avenue. For other dispensaries carrying our products, go to our store locator. Additionally, Our Shop Direct button will give you the best delivery options in your area, as will Weedmaps and iHeartJane. 
When your craving for the munchies strikes after indulging in Cosmic Glue, Fresno's food treasures are ready to satisfy. Whether it's the decadent prime rib at The Lime Lite, the curried fried chicken tacos at Libelula, the slow-braised guajillo chili short ribs at Cracked Pepper Bistro, or the rustic Italian fare at The Annex Kitchen, the city's flavors are a true reflection of its agricultural heritage.
As the stars align in Fresno's food universe, so do the paths of culinary excellence and cannabis culture. Cosmic Glue isn't just a strain; it's a catalyst that connects the local San Joaquin Valley farms to your fork, elevating every bite into a symphony of taste.
Now, it's your turn to be a part of this cosmic journey. Dive into Fresno's food culture, savor the flavors, and enhance your experiences with Cosmic Glue. Let this strain guide you through an exploration of taste and relaxation in Fresno, California.