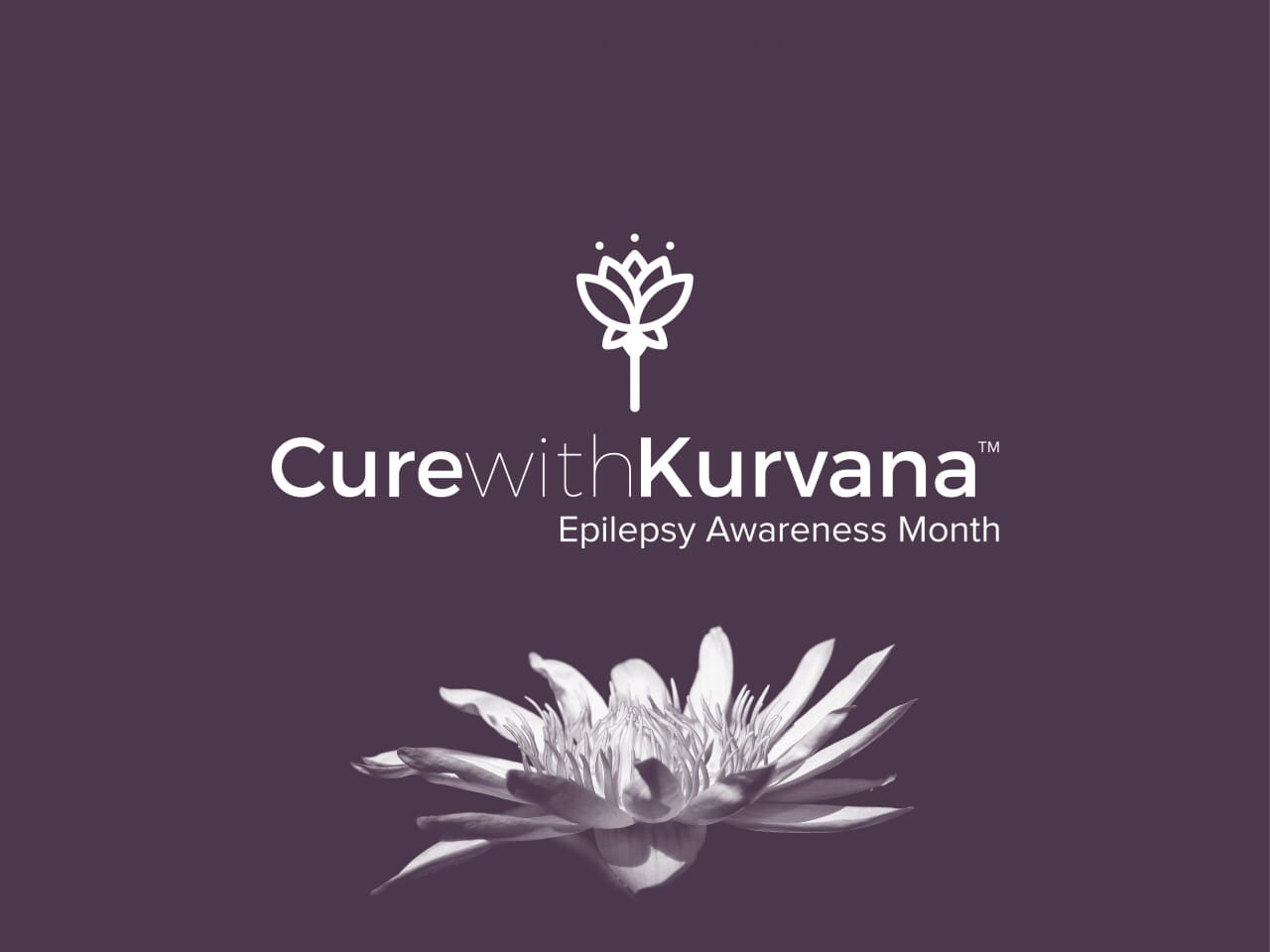 Cure With Kurvana – Epilepsy Awareness Month
In honor of Epilepsy Awareness month, Kurvana will be joining the fight to bring recognition and support to this neurological disease.
Epilepsy is the fourth most common neurological disease, affecting approximately 2.2 million people across the United States. Epilepsy is a spectrum condition, which means that the disease includes a range of linked conditions, sometimes extending to include singular symptoms and traits. Epileptic symptoms and the prevalence of those symptoms can vary greatly. Those afflicted experience a wide range of seizure types and require different control treatments. Due to the diseases spectrum characteristics, Epilepsy is a difficult disease to classify, understand, treat, and cure.
Today, several studies show that adults and children suffering from epilepsy who took cannabidiol (CBD) had big drops in seizure rates. The name of the popular marijuana strain Charlotte is derived from the story of a little girl who was impaired and handicapped by the mental, physical and emotional pains of epilepsy. Only by the grace of CBD intake was she able to get her life back day by day.
Kurvana will be donating a portion of the proceeds from this month's Strain of the Month, Blackberry Kush, to the Epilepsy Foundation of the Greater Los Angeles Area, an independent, non-profit organization that is leading the fight to end epilepsy and alleviate the challenges associated with seizures. The Epilepsy Foundation serves the Los Angeles, Orange, San Bernardino, and Ventura counties; where at least 1% of the population has an epilepsy disorder. That means that the Epilepsy Foundation serves about 160,000 people with epilepsy!
The Epilepsy Foundation serves the rights and needs of individuals with Epilepsy by advocating for research and education while providing care and support to individuals and families living with Epilepsy. The Epilepsy Foundation hosts annual teen retreats, supports ongoing legislation to protect rights and lives, organizes educational summits, conducts seizure training programs, and helps develop pediatric neurology departments within hospital systems. For an independent organization, the Epilepsy Foundation extends care through a diverse and myriad set of avenues. The Epilepsy Foundation is also hosting the Walk to End Epilepsy on November 6, 2016.
Kurvana is truly humbled to support the Epilepsy Foundation of the Greater Los Angeles Area. Join us. Cure with Kurvana.
For more information on the Epilepsy Foundation or to register for the Walk to End Epilepsy visit www.Endepilepsy.org.