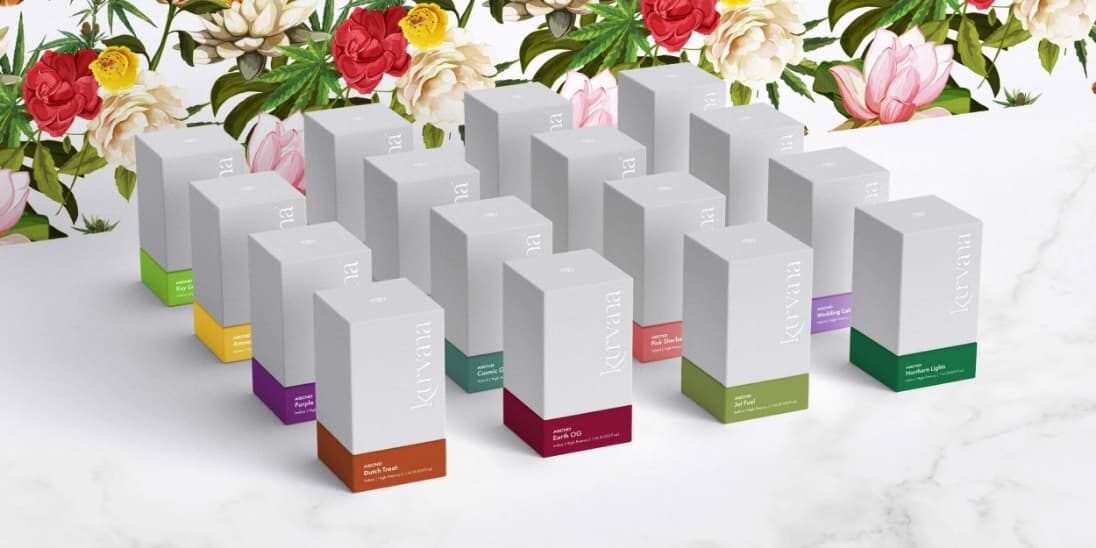 Here are the Top Ten Hybrid Cartridges of 2023 
In our previous guides, we explored our finest sativa and indica offerings. For those who prefer the best of both worlds, this hybrid guide is for you. These are Kurvana's best hybrids of 2023. Each vape encapsulates a harmony of both indica and sativa attributes, mirroring our unwavering dedication to quality, potency, and purity in everything we produce.
What are the 10 Best Hybrid Strains in 2023?
Choosing between indica, sativa, and hybrid cartridges is all about what you're looking to experience. While sativas typically elevate in a more cerebral fashion, and indicas promise relaxation, our hybrid cartridges offer the best of both worlds. We hope you'll try some of our favorites from all of our offerings, especially our newest additions like the venerable Astro Queen, the legendary Gelato Sundae Sauce and the sweet as pie hybrid known as Cherry Truffle. These vapes pack a flavorful and potent punch, as do several other noteworthy hybrids in 2023. Keep reading for our 10 best top shelf suggestions.
The Best Hybrid Strains for Flavorful Vapes: Hybrid ORIGINALS
Our ORIGINALS line includes several acclaimed hybrids, as well as a few noteworthy indica-dominant hybrid strains. These full-spectrum cannabis oil vapes are prized for their flavors and aromatics, and are perfect for cannabis connoisseurs who want to experience a strain's full terpene profile. If that sounds like you, we highly recommend the sweet, creamy, complex hybrid known as G.S. Cookies. Equally irresistible is our Headband strain, which is packed with all of the OG flavor of its iconic diesel parents in one outstanding hybrid vape cartridge.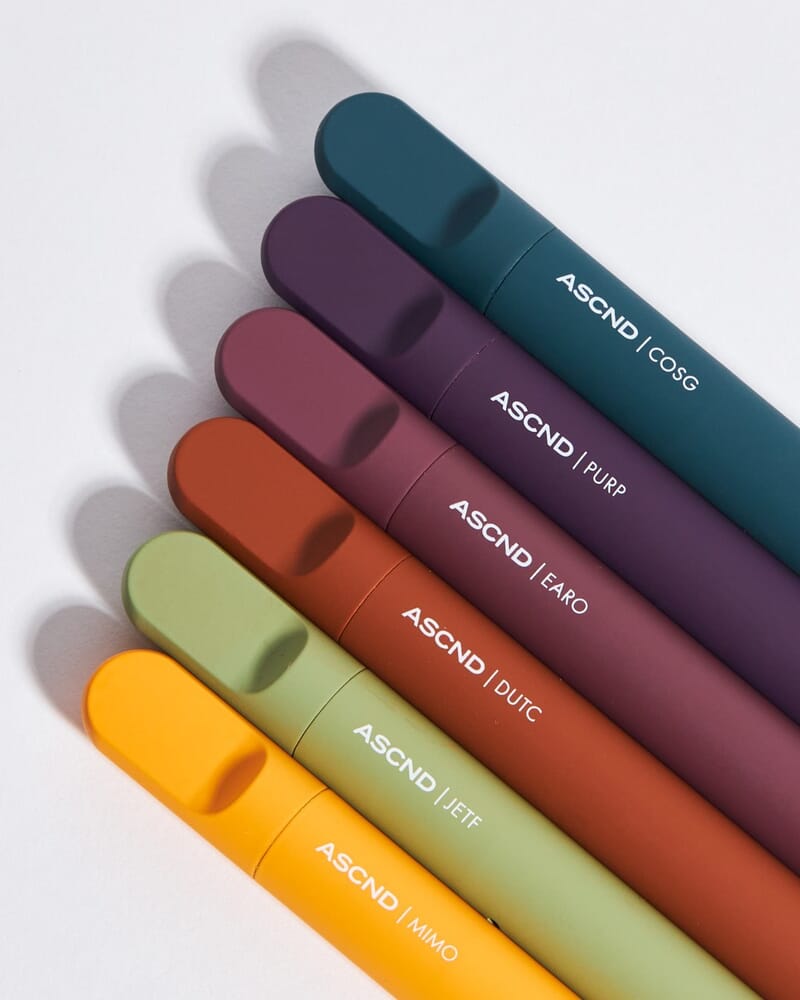 ASCND: The Pinnacle of Hybrid Cart Effects
Our ASCND line presents the zenith of hybrid THC vape cartridges, balancing potency with a full spectrum of cannabinoids. Be sure to try Cosmic Glue, a hybrid that boasts pungent diesel and citrus aromatics while rewarding you with a balanced, long-lasting euphoria. For brunch with friends, we recommend the aptly named Mimosa strain, a hybrid of note for its balanced effects that gently uplifts and often inspires lively conversation. Pink Sherbet, meanwhile, is bursting with the sweetness of strawberry and banana that gets balanced by subtle notes of earth. Its balanced effects deliver a relaxing experience for both the mind and body.
CARBON 21: Crafting Supreme Hybrid Concentrates
For the aficionados seeking unparalleled intensity, CARBON21 is your match. Dedicated to those with a passion for concentrates, each strain is a representation of the entire plant's essence. Some of the cannabis world's strongest hybrid strains can be found in these offerings, including our most decadent addition, Miracle Cake Badder. This concentrate joins the renowned MAC strain with Ice Cream Cake, and the result is an offspring that makes a highly potent and delicious hybrid. On the other end of the flavor spectrum is the refreshing pine and heavy earthy tones found in our iconic Blackjack Diamonds vape.
Discovering Your Ideal Kurvana Hybrid Vape
Finding your favorite hybrid cartridges, or hybrid "carts" means acquainting yourself with the distinctive story of each strain. Let us be your compass in this vast world of premium cannabis. Every hybrid tells a unique tale, and the ideal match is shaped by individual preferences and body response.Our hybrid offerings are a testament to our commitment to crafting the purest, most flavorful and beneficial cannabis products on the market.
Discover Kurvana's hybrid range today and experience the best of both worlds. Dive in, and find your balance.
People Also Ask:
Is hybrid an upper or downer?
Hybrids are a blend of both the sativa and indica strains. Whether a strain causes an uplifted or sedative effect in the end user depends on various factors including the strain's terpene profile, the potency of the strain, and the user's body chemistry. 
What is the difference between Sativa and hybrid carts?
Sativa carts, or cartridges, are filled with cannabis oil that is made from a sativa strain, while hybrid carts are filled with hybrid strains that blend the genetics of both sativa and indica strains.