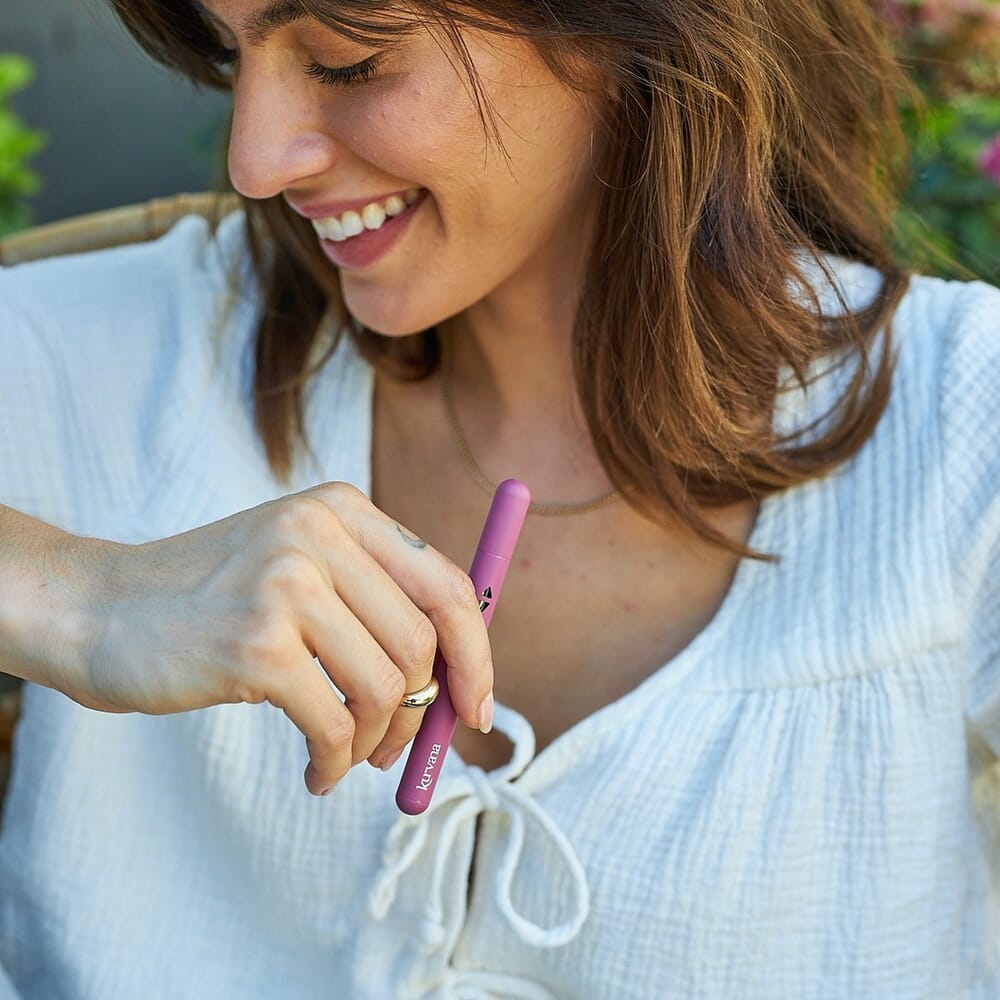 Finding Balance: Safe Outdoor Activities When High in California
California is one of the most beautiful states in the country, and there is a wealth of scenic drives, amazing hiking trails, fun-filled beaches, and serene landscapes to enjoy. The Golden State is also a cannabis enthusiast's paradise, with plenty of safe, relaxing outdoor activities to enjoy while elevated. It's important to mention that cannabis consumption must be done in private spaces, so remember to respect local laws. Otherwise, grab a designated driver and the strain of your choice and try these outdoor activities this weekend.
Hiking High in Nature's Playground: The Best Places to Hike in Southern California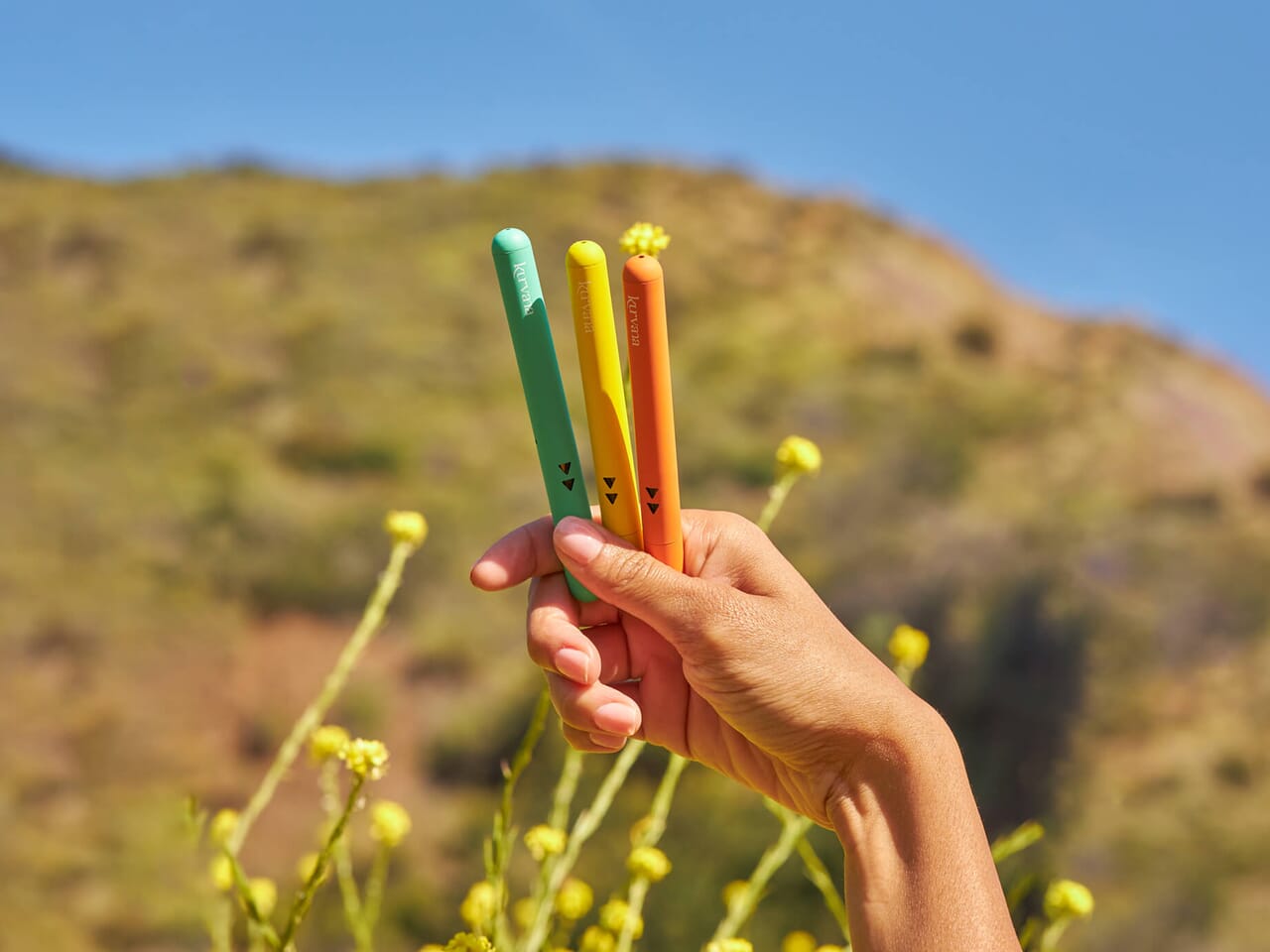 California is one of the most beautiful and geographically diverse states in the country. It's a nature lover's paradise, and its many hiking trails, landscapes, and breathtaking vistas are ideal settings for cannabis enthusiasts who enjoy outdoor consumption.
Hiking and even walking are excellent ways to stay fit, and for some explorers, cannabis helps give that extra boost to power through. This could be in the form of edibles, vaping, smoking, or tinctures. Just remember, when hiking high, you still need to follow local laws regarding public consumption. In many cases, edibles and tinctures will be your safest option if you plan to be away from home.
You'll want to be able to take your time and enjoy yourself while taking in the amazing sights of California's epic trails. So, please don't rush, and always take plenty of water with you to stay hydrated. Take a friend with you and avoid more rigorous trails if you're under the influence of cannabis. Also, keep in mind that cannabis consumption is not permitted in most public places, so be aware of local laws.
Here are just a few of the many incredibly beautiful hikes in SoCal.
Santiago Oaks Regional Park
Tucked away in the foothills of the Santa Ana Mountains, Santiago Oaks Regional Park provides a respite from the busyness of the city. Take a hike on the Santiago Creek Trail, which leads through the leafy oak woodlands, offering a peaceful atmosphere for hikers of all abilities. Along the trail, you'll find bubbling brooks, vibrant wildflowers, and an abundance of birds. Climb to the highest point of the park, Robber's Peak, and be rewarded with stunning panoramas of the nearby ravines and the city of Orange. The contrast between the urban landscape and the park's natural splendor makes for a truly captivating sight, and it's truly one of the best things to do in Santa Ana, California.
Crystal Cove State Park
Just a short drive away from Santa Ana is Crystal Cove State Park, a stunning coastal paradise near the famous Laguna Beach. The park boasts a range of trails, and the El Moro Canyon Loop Trail is especially renowned. Trekking this trail, hikers are surrounded by dramatic canyons, lush sage scrub, and mesmerizing ocean views. Gazing upon the iconic Moro Rock, a towering cliff overlooking the majestic Pacific, is a must. The trail ultimately leads to a vista point, where visitors can take in the breathtaking seascape, visible in all directions. With every step, Crystal Cove State Park paints a picture of natural beauty that will amaze you.
Peters Canyon Regional Park
Situated in the heart of Orange County, Peters Canyon Regional Park provides a captivating and variegated environment for hikers. The trail, named after the park, provides a riveting experience, with rolling hills, riparian habitats, and tranquil lakes. As you progress along the path, you will be surrounded by the sounds and sights of nature, with the prospect of seeing wildlife such as deer and various types of birds. The journey culminates at the East Ridge, where an incredible view of the lake, framed by the hills, can be enjoyed. This tranquil setting is the ideal spot to pause and take in the beauty of nature, and makes for a great cannabis-inspired visit.
Outdoor Activities in California for Cannabis Lovers: Yoga and Meditation by the Coast
The California coast presents a variety of tranquil and scenic places to practice yoga and meditate while admiring the stunning views. Keep in mind that if you decide to consume cannabis beforehand, it's good to have a buddy with you and stay aware of your surroundings. Here are a few peaceful spots along the coast that are great for the mindful cannabis enthusiast.
Big Sur
Big Sur is famous for its formidable cliffs, pristine beaches, and stunning vistas, making it an idyllic coastal paradise for yoga and meditation. Pfeiffer Beach is a secluded and peaceful area, featuring the iconic Keyhole Rock and golden sands. Find a tranquil area on the beach, let the sound of the waves guide your breathing, and embrace the beauty of the coast. Alternatively, the McWay Falls Overlook is a great spot to view a majestic waterfall pouring into a pristine cove.
Santa Monica Beach
If you're in search of a tranquil coastal experience in Los Angeles, Santa Monica Beach offers a tranquil setting mixed with urban energy. The wide sandy shoreline gives you plenty of space to have a moment to yourself. As the sun goes down, the sky's vibrant colors make the perfect backdrop to your yoga or meditation experience. Take in the feeling of the sand beneath your feet, listen to the calming sound of the ocean, and let the sea breeze – and your favorite relaxing cannabis strain – engulf your senses. 
Oceanside Pier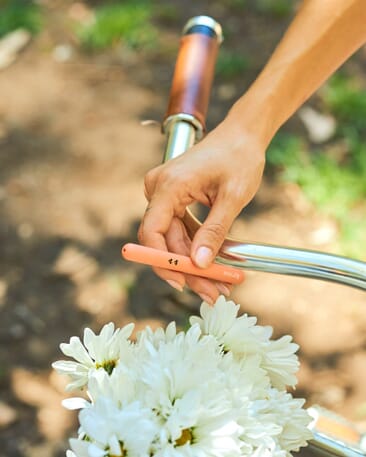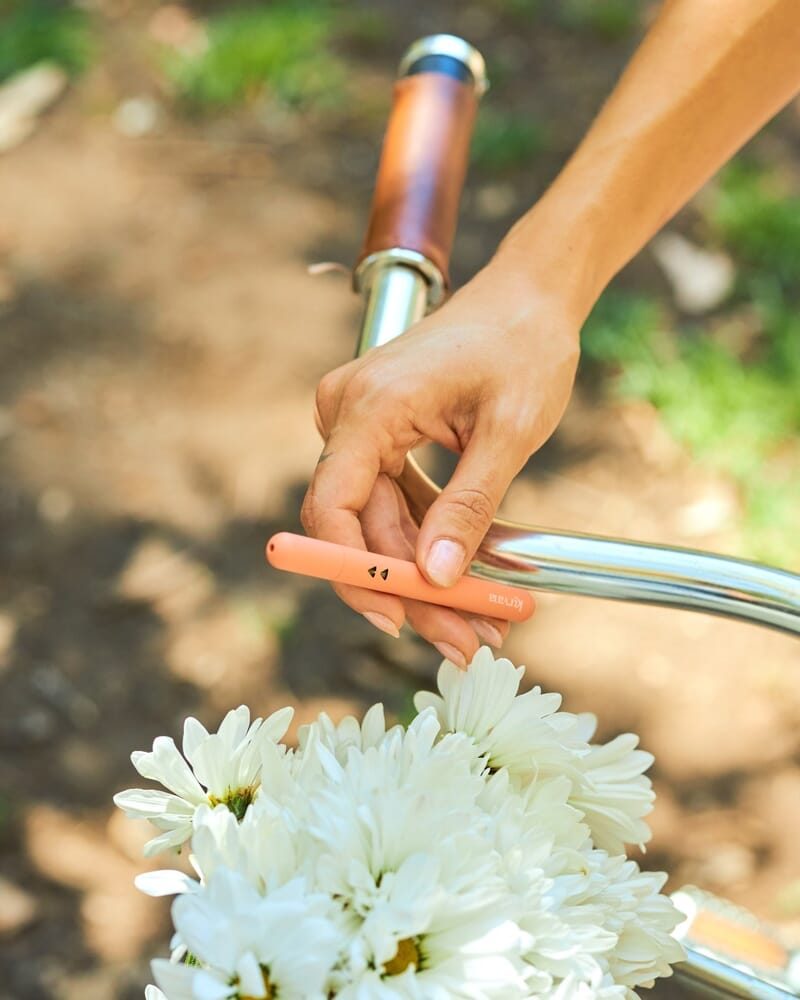 One of the best things to do in Oceanside, CA is visit the Oceanside Pier. It's an iconic landmark and a wonderful location to just sit and take in the views or set up a yoga mat. Additionally, there are beautiful sandy beaches that provide a great spot for either yoga or meditation. Tyson Street Beach, Oceanside Harbor Beach, and Buccaneer Beach are great options. Make sure to stay mindful of your surroundings and those around you, and pick a time when the beach is less crowded to get the most out of this serene experience.
Beach culture is innate to California, and there are dozens of fun activities to choose from. In Southern California, surfing and bodyboarding are very popular. However, if your plan is to be able to enjoy some beach fun while high, it's best to avoid water sports because of safety concerns. Instead, how about a game of volleyball or some old fashioned people watching?
Venice Beach Activities
A Los Angeles staple, Venice Beach is the perfect spot to people-watch due to the lively atmosphere and diverse mix of people. Take a leisurely stroll along the boardwalk, known as the "Ocean Front Walk," and you'll encounter street performers, musicians, colorful vendors, and unique artists showcasing their talents. If you'd rather get more active, the Venice Skate Park, located on the beach near the boardwalk, is a haven for skateboarders and rollerbladers of all skill levels. There is also a dedicated bike and rollerblading path along the boardwalk.
Volleyball Culture in Manhattan Beach
There are plenty of California beaches that offer great volleyball courts, with Huntington Beach and Hermosa Beach being among the best. However, Manhattan Beach's combination of rich volleyball history, quality playing conditions, and a strong sense of community make it a standout choice for beach volleyball enthusiasts. Just bear in mind that if you consume cannabis before hitting the courts, it's best to go with people you know and trust, and always stay hydrated.
Artsy Things to Do High: Cannabis-Fueled Creative Explorations
If you're not a beach person and hiking isn't your favorite activity, there are plenty of alternatives to safely indulge in while high. If you're the artsy type, these ideas may be exactly what you need for your cannabis-fueled creative explorations.
Explore California's Botanical Gardens and Arboretums
The Huntington Library, Art Collections, and Botanical Gardens is a 120-acre complex just outside of Pasadena in Southern California. Each area of The Huntington offers a distinctive experience, from the tranquil Japanese Garden with its serene landscapes and koi-filled ponds to the vibrant Desert Garden showcasing a wide variety of cacti and succulents. The Rose Garden, which has more than 1,200 different kinds of roses, is a special highlight.
If you're in the San Francisco Bay area and you love flowers and fauna, you're in for a treat. The 55-acre San Francisco Botanical Garden, which is a part of Golden Gate Park, contains more than 8,000 different plant species. The garden has several themed sections, such as the Mediterranean Garden, the Redwood Grove, and the Ancient Plant Garden. The California Native Plant Garden, which showcases the state's varied native flora, is not to be missed.
The 127-acre Los Angeles County Arboretum contains a varied collection of plants from all over the world. Take a leisurely stroll through the magnificent Queen Anne Cottage and its surrounding gardens, explore the serene surroundings of the Meyberg Waterfall, or lose yourself in the beauty of the Tropical Greenhouse. The stunning Baldwin Lake, a haven for numerous bird species, is also part of the Arboretum.
Nature Photography and Artistic Expression
You don't have to be a professional photographer to take some captivating images of California's landscape and wildlife. Let nature be your guide, and check out these spectacular destinations that are sure to spark your creative juices as much as your favorite sativa! Just remember to be respectful of wildlife when visiting, be aware of your surroundings, and stay safe. 
Big Bear Lake
Big Bear Lake is breathtakingly beautiful in its natural state. Take a leisurely drive around the lake, stopping at lookout points to savor the views. An in-depth understanding of the region's natural heritage can be gained by visiting the Big Bear Discovery Center, which offers information about the local ecosystem, hiking trails, and wildlife. If you just want to let nature guide you, there are plenty of photo opportunities everywhere you look, and some of the most spectacular sunsets in the country.
Death Valley National Park
Death Valley National Park, located in eastern California, is a unique and awe-inspiring destination known for its extreme landscapes and natural wonders. It is a true photographer's paradise, from the rolling sand dunes to the vast salt flats. Be sure to check out the Artist's Drive and Palette, a scenic drive through the canyons. There is a section where the hillsides showcase an array of colors, including hues of red, pink, yellow, and green. Also, be sure to visit Zabriskie Point, which is one of the most famous viewpoints in Death Valley. The eroded hills, formed by centuries of geological activity, present a stunning display of vibrant colors, especially during sunrise and sunset. It's an ideal spot for photography.
Joshua Tree Park
Renowned for its unique desert landscapes, stunning rock formations, and of course, the iconic Joshua trees, Joshua Tree Park is a must-see. The Joshua trees alone are a reason to bring your camera. These peculiar-looking trees, with their twisted branches and spiky leaves, dot the landscape and create a surreal and otherworldly atmosphere. Be sure to take some time to appreciate and photograph these iconic trees before heading over to Keys View, where you'll be mesmerized by the panoramic views. Take in the breathtaking vistas of the Coachella Valley, San Andreas Fault, and even as far as Mexico on clear days. The viewpoint is particularly stunning during sunrise or sunset, when the colors of the desert come alive.
Don't miss Cholla Cactus Garden during your visit. This unique garden, with its dense clusters of spiky cacti, creates a mesmerizing sight, especially during the golden hour when sunlight illuminates the cacti, casting long shadows. It's a great place for a short walk and some stunning desert photography!
In conclusion, there is a wealth of options for exploring California's coasts, hiking trails, lakes, deserts, and mountains. Regardless of which activities you choose, remember to respect local cannabis consumption laws and rules, be considerate of others, and prioritize your personal safety. Most of all, enjoy your favorite strain at your own pace while taking in the natural beauty of the Golden State.