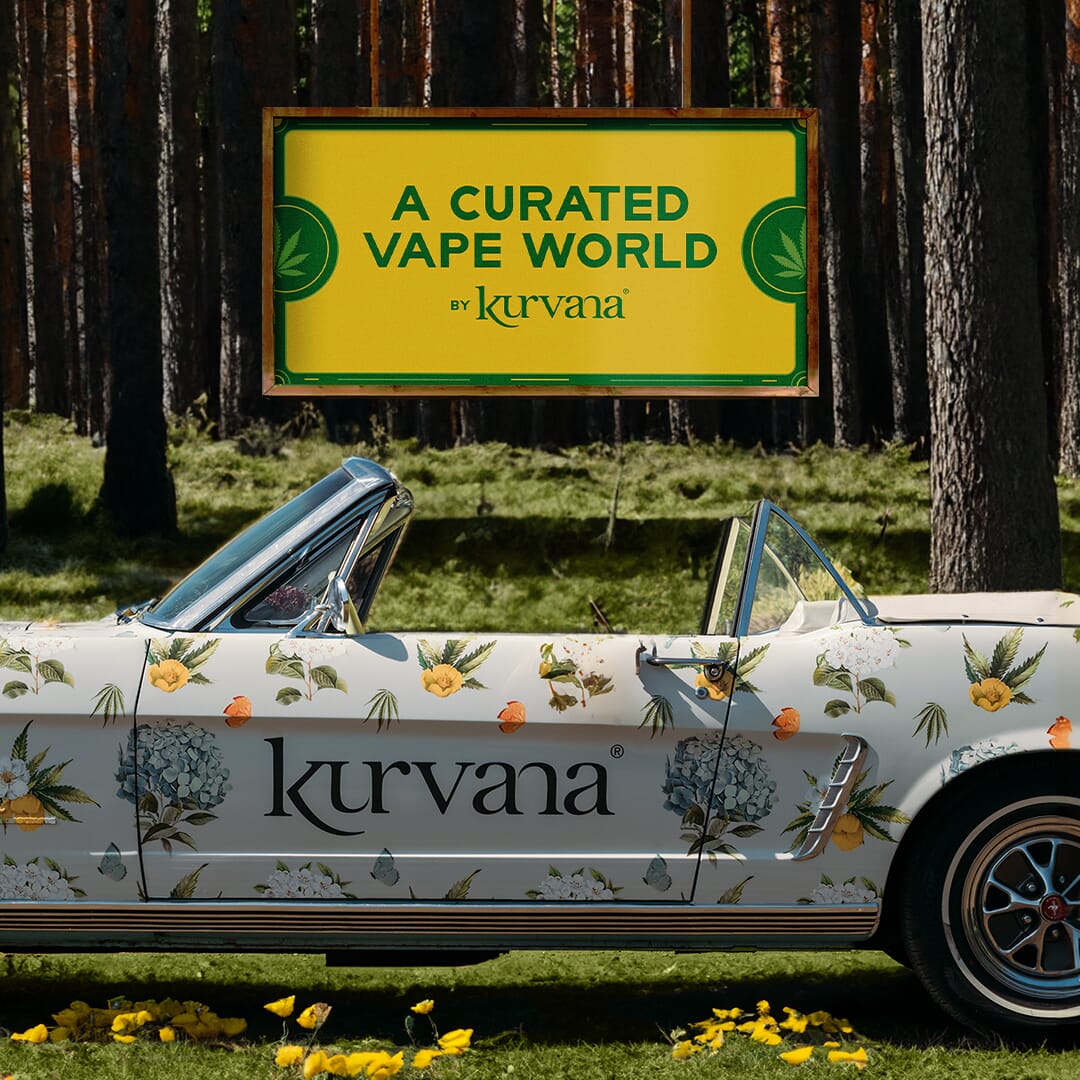 Kurvana's Advances in Green Cannabis Practices
Sustainability is not just a buzzword at Kurvana; it's a way of life. From the moment those cannabis seeds are planted in the rich Californian soil, we are on a mission to ensure that every step of the farm to cartridge journey leaves a positive footprint. From sourcing our cannabis locally to the purity of our final products, Kurvana is committed to honoring the best nature has to offer while embracing sustainable practices. With a bold pledge to cultivate and deliver cannabis products that are not only pure and natural but also eco-friendly, Kurvana is rewriting the script for the cannabis industry. Join us!
It All Starts With Naturally Grown Cannabis
Every cannabis journey begins on the farm. By sourcing our cannabis flower exclusively from local California farms that are dedicated to natural growing practices, Kurvana is not only meeting the demand for clean, green cannabis but also addressing environmental concerns head-on. We source all of our premium flower from trusted farmers who are well-known in the industry for their dedication to naturally clean cultivation methods. This means that our products are free from pesticides, heavy metals, and other impurities that are just as bad for our health as they are for our planet.
Kurvana's Sustainable Cannabis Products
At the heart of Kurvana's sustainable commitment is our line of premium quality vape cartridges. Our full-spectrum oils not only exemplify our dedication to clean cannabis, but also showcase what makes Kurvana a trailblazer in the industry. The magic behind our cartridges lies in our proprietary extraction process, which focuses on preserving the true essence of the cannabis plant.
Kurvana uses a whole-plant extraction approach that maintains the integrity of the plant's phytochemical fingerprint. This ensures that our oils boast a true-to-strain taste, capturing the authentic flavors and aromas of the cannabis strains we work with. Unlike many other brands that introduce extra terpenes or additives, Kurvana stays true to the plant's original essence, resulting in a naturally delicious and unparalleled cannabis experience.
Our Innovative Commitment to Quality and Purity
Purity is the cornerstone of all of Kurvana's cannabis products. We don't cut any corners when it comes to providing all-natural, lab-tested cannabis oil that is 100% free of pesticides and impurities. We believe our cannabis innovation sets us apart as a clean and healthy choice for our highly discerning customers. We never introduce extra terpenes or additives, ensuring that our oil retains a pure representation of the strain it's derived from. This dedication to natural innovation shines through in the authentic taste of our products, because we believe the best approach is to let nature speak for itself.
Because our products are lab-tested and are guaranteed to be free from impurities, Kurvana and our valuable customers are together making a difference in how cannabis impacts our environment. A pure product means healthier people and a healthier planet!
Eco-Friendly Cannabis Packaging
Recognizing that sustainability encompasses every aspect of the cannabis business, we extend our environmental commitment to our packaging materials. Our premium, discrete packaging is designed to be fully recyclable, thereby reducing the waste that is sometimes associated with conventional packaging.
We strive to strike the perfect balance between the longevity of our products and responsibly sourcing materials, so you can feel good about your purchase knowing it's not just good for you, but the planet as well. We hope you'll also find our packaging to be as visually stunning as we designed it to be! 
Leading the Clean Cannabis Movement
Kurvana's journey from clean cultivation to greener packaging is a testament to our unwavering commitment to sustainability. By sourcing our flower from growers who prioritize natural, pesticide-free growing practices, employing proprietary extraction methods that ensure our products' purity, and adopting recyclable and rechargeable solutions, Kurvana sets the bar high for environmentally conscious cannabis products.
Choosing Kurvana isn't just about enjoying the highest quality cannabis products on the market; it's about making a choice for a more sustainable future. Not only do we strive to meet the clean cannabis demands of our valuable customers, but we also hope to set a standard for other cannabis brands to follow suit.
So, the next time you're seeking a more environmentally friendly cannabis experience, remember that Kurvana isn't just a brand; it's a movement toward a cleaner, greener future. We're thrilled that you chose us!