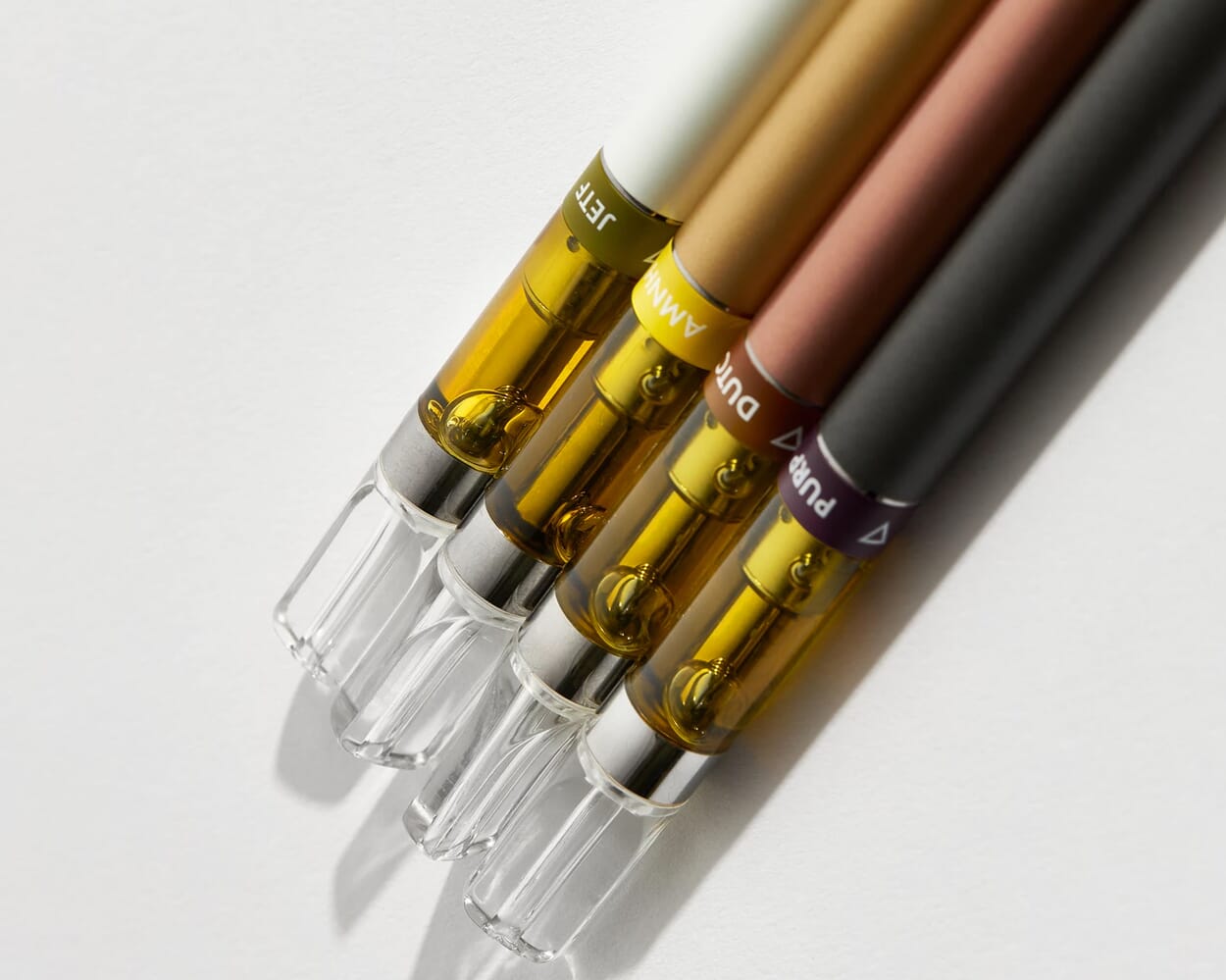 Kurvana's Vape Pens – Sleek and Stylish Design
Welcome to the world of the Kurvana Vape pen – a game-changer in the vaping industry. This is not your average vape pen, but a masterpiece that perfectly blends style, sophistication, and top-notch functionality. Kurvana's vape pens cater to all vaping enthusiasts with two tailored designs: an All-In-One vape pen for seamless usage, and a vape pen with a 510 cartridge battery for customizable vaping experiences. Both designs offer an unparalleled mix of aesthetic allure and high-grade performance, enhancing your vaping journey with every use.
More than just vaping devices, Kurvana's vape pens embody elegance and efficiency, matching form with function. In this article, we delve into what makes these pens distinctive accessories in the vaping world.
Sleek and Stylish Design
Taking aesthetics to a new level, Kurvana's vape pens sport an elegant design that is both visually appealing and practical. Their smooth finish and compact size make them portable and discreet; perfect for those who value sophistication and subtlety. Compared to other vape pens on the market, the Kurvana style is distinct, offering a high-end look and feel that aligns with today's modern lifestyle.
Kurvana's vape pens stand out as thoughtfully designed accessories that resonate with the modern cannabis consumer. Whether you're seeking an All-In-One option or a rechargeable device, Kurvana's vape pens are fashionable must-haves for any vape enthusiast.
Distinctive Vape Pen Options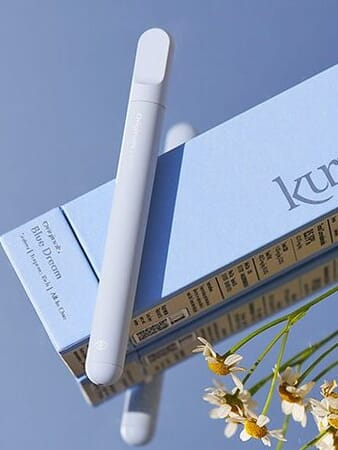 Kurvana's vape pens redefine choice in the vaping industry by offering two distinctive variants: an All-In-One pen and a cartridge pen with a 510 thread cartridge battery. Both are designed to meet the diverse needs of vaping enthusiasts.
Our All-In-One vape pen is a marvel of convenience and efficiency. As its name suggests, this variant integrates all necessary components into a single, streamlined device. It's a simple, hassle-free option that is perfect for those who value straightforward functionality without compromising on style or performance. Its compact form ensures a discreet vaping experience while providing the trademark quality performance of Kurvana.
The beauty of the Kurvana pen lies not only in its features but also in its extraordinary design, which perfectly embodies the phrase "less is more." With a sleek, smooth finish and a compact structure, Kurvana's vape pen makes a bold impression. Its buttonless design makes it a hit with those who prefer an understated yet stylish approach to vaping. This pen subtly draws the eye with its chic appearance.
On the other hand, the cartridge pen with a 510-thread battery brings customization to the forefront. This option allows users to switch out cartridges as per their preference, offering an adaptable vaping experience. Kurvana's powerful 510-thread battery ensures long-lasting performance and supports a wide range of cartridges, providing users with greater flexibility and control over their vaping experience.
Regardless of the model you choose, both the All-In-One pen and the cartridge pen with a 510-thread battery maintain Kurvana's hallmark blend of stylish design, robust construction, and superior performance, ensuring a truly remarkable vaping journey.
Features and Benefits
Kurvana's vape pens are engineered to elevate your vaping experience with an array of unique features. The 510 thread cartridge battery ensures long-lasting usage and optimizes vape oil consumption for an extended pen life. The All-In-One pen simplifies vaping with a buttonless design, offering effortless operation.
Our 510-thread battery device even comes with a quick vape pen charger, guaranteeing uninterrupted vaping sessions. This powerful battery lets you indulge in prolonged vaping sessions without worrying about a sudden power outage. Best enjoyed with Kurvana's buttonless battery, this pen is highly user-friendly. Paired with an efficient charger, it ensures smooth, seamless vaping sessions.
Kurvana's vape pen is more than just a typical vape pen. It provides a rich vaping experience that blends convenience, functionality, and style, setting it apart in the cannabis industry.
User-Friendliness
One of the key attractions of Kurvana's vape pens is how simple they are to use. A thoughtfully designed buttonless battery makes them incredibly easy to operate, even for beginners. Our vape pens are for everyone, regardless of your vaping experience.
The ease of use begins with the vape cartridge battery. It is easy to connect, and its sleek design makes the pen comfortable to hold so you can enjoy extended vaping sessions without discomfort.
Another standout aspect is the discreet vape pen design, which adds an element of convenience. Whether you are out and about or chilling at home, the Kurvana pen's discreet and compact design lets you enjoy a smooth vaping experience anywhere, anytime.
Our pens perfectly balance design and functionality, ensuring a user-friendly experience that's second to none.
Durability and Reliability
Our vape pens strike an excellent balance between style and durability. This robust pen isn't just about aesthetics; it's engineered for longevity, delivering sustained performance. The enduring 510-thread battery supports this durability, providing consistent vaping experiences. The pen's dependability and consistent output, regardless of whether you vape daily or only on weekends, reflect its high-quality build. The sleek yet sturdy design can withstand everyday use while maintaining its brand-new look. Our vape pen is a standout vaping product, showcasing a perfect blend of durability and reliability while maintaining a stylish appeal that is made to last.
Conclusion
When choosing the perfect vape pen, Kurvana stands out. Kurvana's sleek and stylish design and high-quality features deliver a premium product to the vaping world. Offering two distinct designs – the All-In-One pen for simplicity and convenience, and the cartridge pen with a 510 thread battery for tailored vaping sessions – Kurvana caters to the diverse preferences of vaping enthusiasts.
Both designs pledge a stylish, robust, and user-friendly vaping experience while maintaining the signature elegance of the Kurvana brand.
Elevate your vaping experience with Kurvana. Because when it comes to vaping, you deserve nothing but the best. Experience the sophisticated blend of design, convenience, and quality that Kurvana offers, and discover an enriched new world of vaping possibilities.
People also ask:
How do you use a Kurvana pen?
The Kurvana pen is easy to use. Just connect the vape cartridge to the battery, inhale from the mouthpiece, and the pen will automatically produce vapor.
How long do Kurvana pens last?
The lifespan of a Kurvana pen primarily depends on usage, but with moderate use, the battery can last several days on a single charge.
Why is my Kurvana pen not working?
If your Kurvana pen is not working, it could be due to a dead battery, a faulty charger, or a clogged cartridge. Ensure the battery is charged, the charger is working, and the cartridge is clean and clear.
How to use a vape cartridge battery?
A vape cartridge battery is simple to use. Connect the vape cartridge to the battery, ensure the battery is charged (If the battery has a button, press and hold it), and then inhale from the pen's mouthpiece to produce vapor.
Visit Kurvana's official site here for more information on their amazing products. For additional resources on vaping and related products, click here.