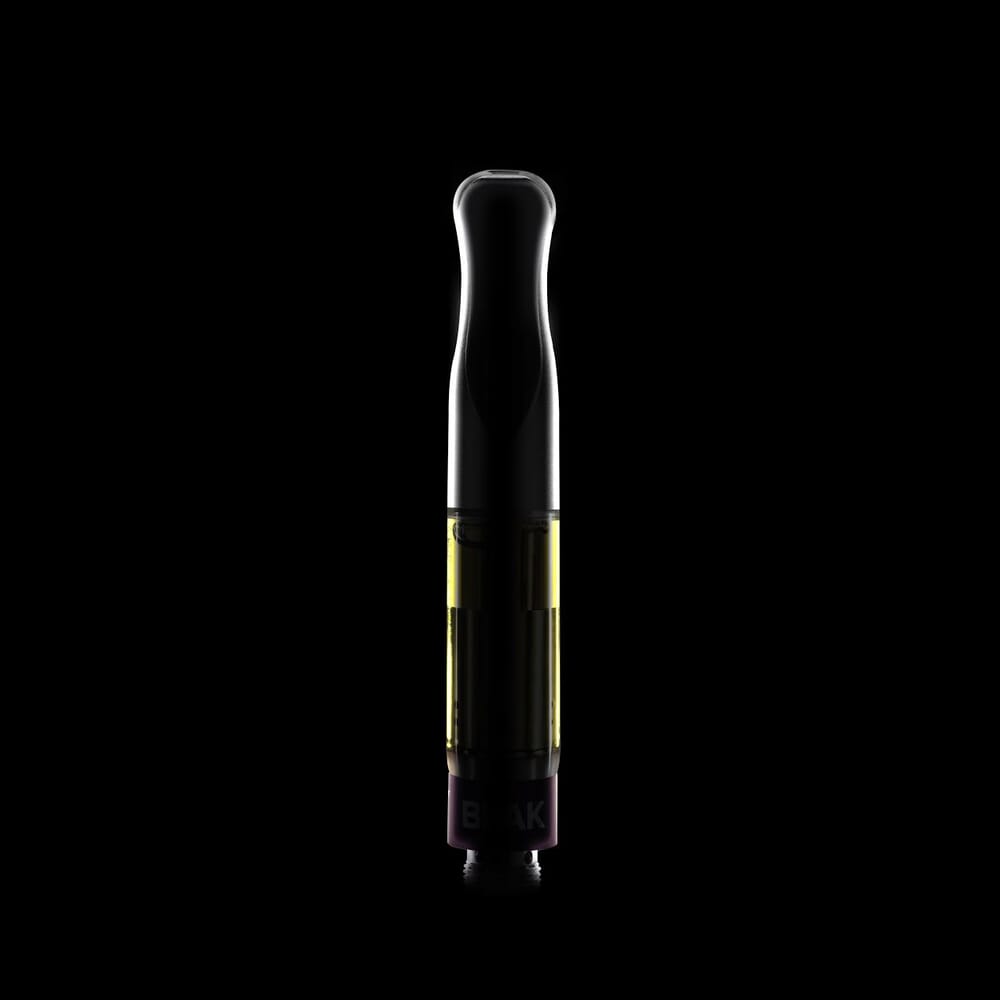 Meet Our New KPEN
True-to-Strain Taste Gets A High Performance Update.
Brought to you by pioneers in taste and leaders in quality, our upgraded KPEN makes your vape experience smoother than ever before. We've worked tirelessly to remodel our device to reflect the latest breakthroughs in vaporizer technology. Our updated device is fully customized to better align with our patients' needs.
What?
A Customized Device, Built for Performance.
Introducing a KPEN that prioritizes performance. Integrating patient feedback and breakthrough technology, we now offer a device that performs as well as our oil. We replaced the side air chamber for centralized oil and air flow within the cartridge, making dry hits a thing of the past. Instead of relying on gravity to coat it, the wick is continuously saturated, yielding an intense taste profile so clear it feels like you are enjoying your favorite KPEN strains for the first time, all over again. To optimize oil flow, each strain now has an individualized pore size based on its viscosity. With more milligrams (mg) per draw and a battery that can charge 1.5x faster than the average vape pen, our new KPEN is a reliable companion for any adventure.
Why?
A Device that Matches the Quality of its Oil.
A good sommelier will tell you that how you store a fine wine is just as important to its flavor as where the grapes came from. Storing a batch of wine in an antique wooden barrel compared to a large steel vat will yield wildly different undertones. Like fine wine, the storage unit is just as important to taste as the oil inside. No matter how great the oil is, the materials and design structure of its storage unit will affect the flavor and consistency. We love our oil so much, we revamped our new KPEN to match the quality of the oil inside it.
While our oil isn't changing, our new KPEN is designed to amplify the authenticity of our true-to-strain taste. Throughout each step in our scientific process, we make it our mission to preserve the original phytochemical fingerprint of each plant, which is essential to each oil's true-to-strain taste. None of our products contain additives or flavorings because they distract from the plant's original essence. Our new KPEN pays homage to these feats in extraction by using updated technology to reveal a remarkable oil with exceptional purity, clarity, and depth. Our new device was built to enhance the KPEN experience.
How?
A Device Developed with Intention and Care.
We care about what our customers put into their bodies. Today, cannabis products are being released into the Green Rush faster than proper research can keep up. Before we contributed something new, we wanted to take a step back to ensure we updated our device for a truly reliable and safe user experience. In order to do this right, we needed to customize a new device.
In the months of research and development that led to our new device, we found a growing concern about the reactivity of certain materials in cartridges today. After extended research on chrome-plated copper cartridges, a common material used by large vape companies, we found the material negatively impacted cannabis oil. We could not equip our patients with a device we knew would affect them negatively down the line. If we were going to upgrade our device, we needed the best materials available. After several months of weekly product testing, lab experiments, and countless rounds of research and development, we are proud to present to you the latest and greatest KPEN. Reliable, non-reactive, and well-researched–our new KPEN was developed with intention.
Who?
Visit Kurvana.com to find out what collectives are stocking our new KPEN. While you're there, sign up for our newsletter today to keep up to date on all things Kurvana!
Where?
Our latest KPEN technology is launching September 8th throughout the Southern California area. Try it, and tell us what you think in the comments below.