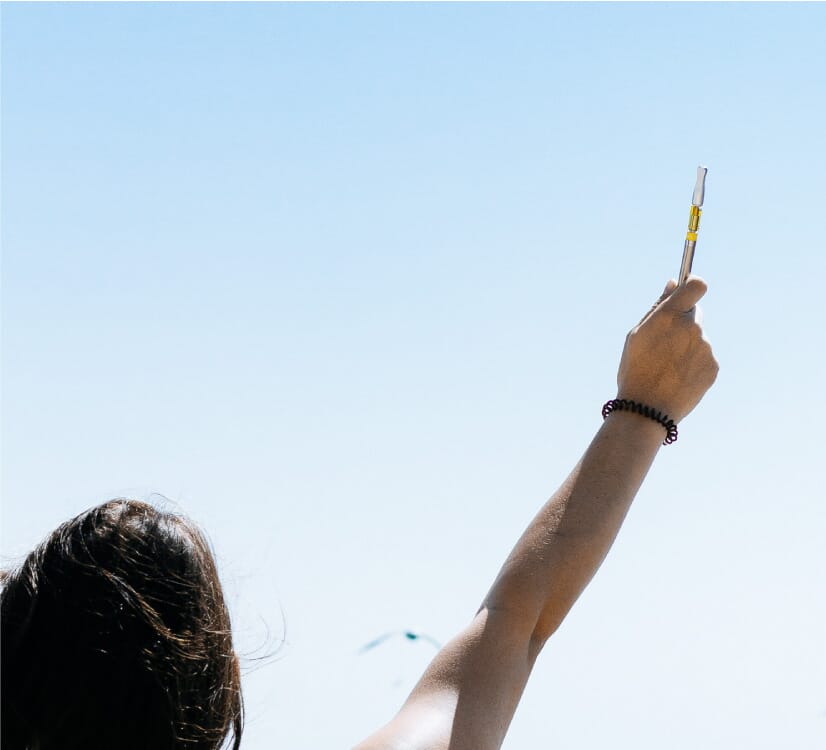 Better. Faster. Stronger.
Our New KPEN: A Device Built for Performance
By integrating patient feedback and breakthrough technology, we created a device that performs as well as our oil. Our newest KPEN unveils a revolutionary style and user experience while maintaining the portability and discreteness of its predecessor. The KPEN is a unique and fully customized device truly equipped to celebrate the quality of the oil inside it.
So, what's new?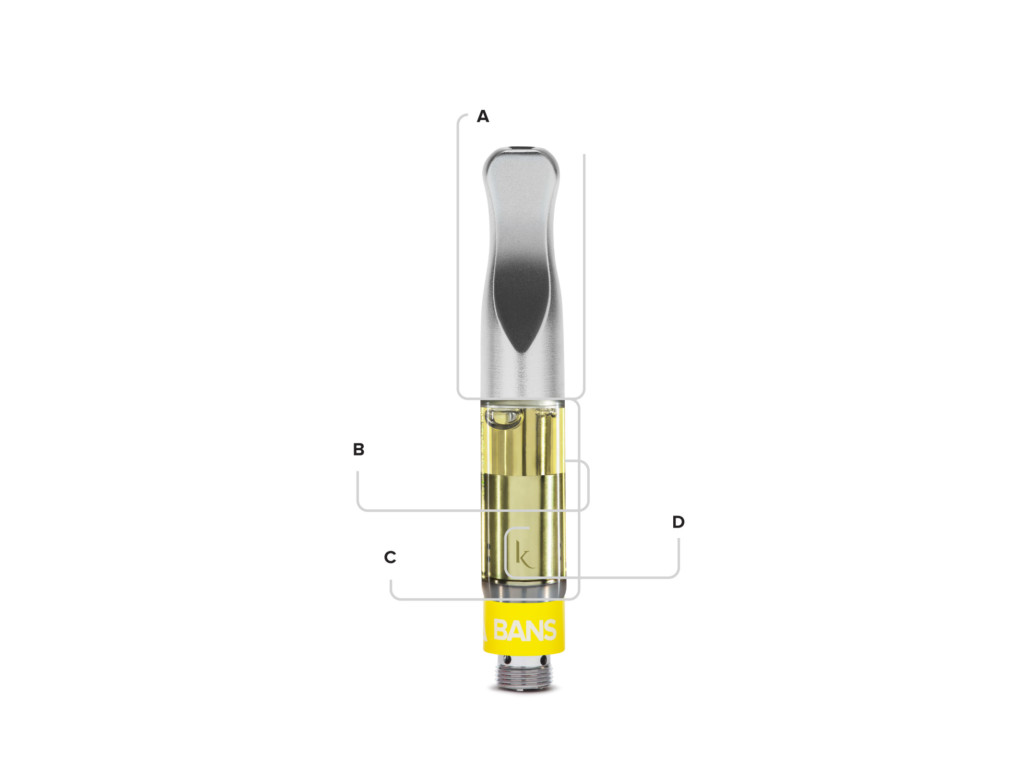 Sleek and Lightweight (A)
With its anodized aluminum mouthpiece, slim tank, and stainless steel battery, the new KPEN is simple, stylish, and discreet. Each cartridge still exhibits a colored indicator with the strain acronym on the band to help users recognize which strain they have.
Say Goodbye to Dry Hits (B)
We replaced the side air chamber for centralized oil and air flow within the cartridge, making dry hits a thing of the past. Our new design no longer relies on gravity to coat the wick with oil. As you draw from the new centralized system, the wick is continuously saturated, yielding an intense flavor profile so clear it feels like you are enjoying your favorite KPEN strains for the first time, all over again. To further optimize oil flow, each strain now has an individualized pore size based on its viscosity. The result is a cool, smooth, and simple vape experience, every single time.
Glass Tank (C)
A glass tank provides non-reactive and reliable high-heat resistance. Made with pyrex glass, the device is as durable as glass can be.
Dual-Coil System (D)
With an ultra-sonically treated dual-coil system and updated pore design to increase airflow, there is 2x the vapor production and milligrams of dosage per draw. Our new KPEN gently heats Kurvana oil at an optimal temperature, auto-adjusting the power applied to the coil system. The dual-coil system generates a greater production of vapor and increased vapor density than the average vape pen. Each draw from our new KPEN is double the milligrams of cannabinoids, compared to our former KPEN. Similarly, the new system amplifies our classic, true-to-strain taste.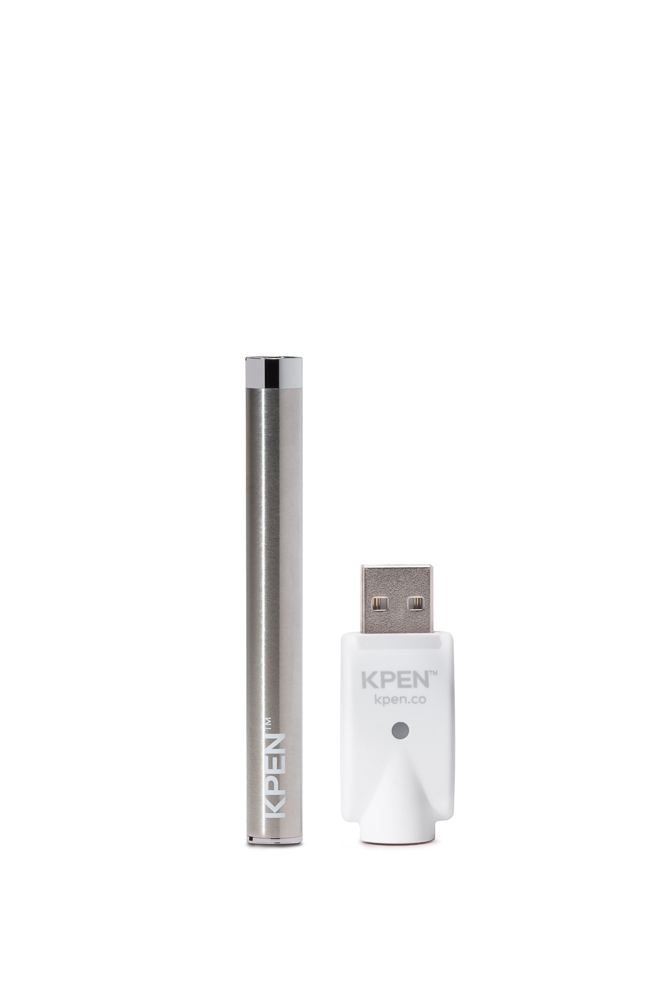 Powerful, Long-Lasting Battery
Enjoy KPEN throughout your day without worrying it will fail you. Our new battery configuration is powerful enough to more quickly transfer heat to the cartridge, without depleting much battery life. The new KPEN charge time is 1.5x faster than our previous version. When charged properly, it takes less than an hour to power, making our new device the perfect on-the-go companion.
LED Alerts
The built-in LED light reveals helpful information about your KPEN's functionality. Inhalation from the mouthpiece turns the device and LED on automatically. To avoid overheating and ensure patient safety, the LED remains lit for ten seconds of inhalation and will then blink twice to signal the standby mode. The LED light is an indicator of low battery, cartridge malfunction, and completion of charge.