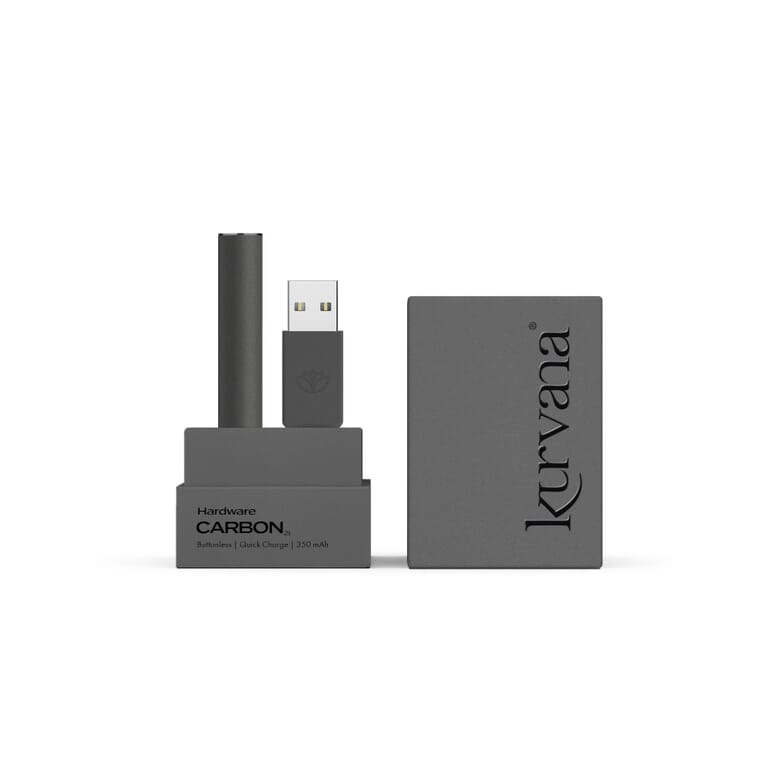 Carbon Black
Buttonless
350 mAh, Quick Charge
Our automatic batteries combine superior device materials with essential features optimized for Kurvana oil. With details such as a gold-plated positive pin, soft-touch coating, and multiple color options, Kurvana batteries go a step beyond the average by combining luxury with efficiency.*This device is optimized for CARBON21 cartridges.
Shop Delivery
Shop Locally
$22
(+applicable local and state taxes)
Product Details
Learn more about this product below:
Product Features

Construction

Stainless Steel
Gold-Plated Positive Pin
Metallic or Soft Touch Finishes
Optimized for High Airflow

Safety

10-Second Safety Timer
Automatic Power Voltage
LED Functions
Buttonless and Easy-to-Use
350 mAh Battery Capacity
Quick Charge

What's Included

1 x 350 mAh Battery
1 x Slim USB Charger
1 x Quick Start Guide

Recommended Use

We recommend pairing your Kurvana CARBON21 cartridge with our CARBON battery for the best performance and durability. Our battery is designed for optimal voltage and airflow. We recommend setting other devices to no more than 3.3 Volts/9 Watts.