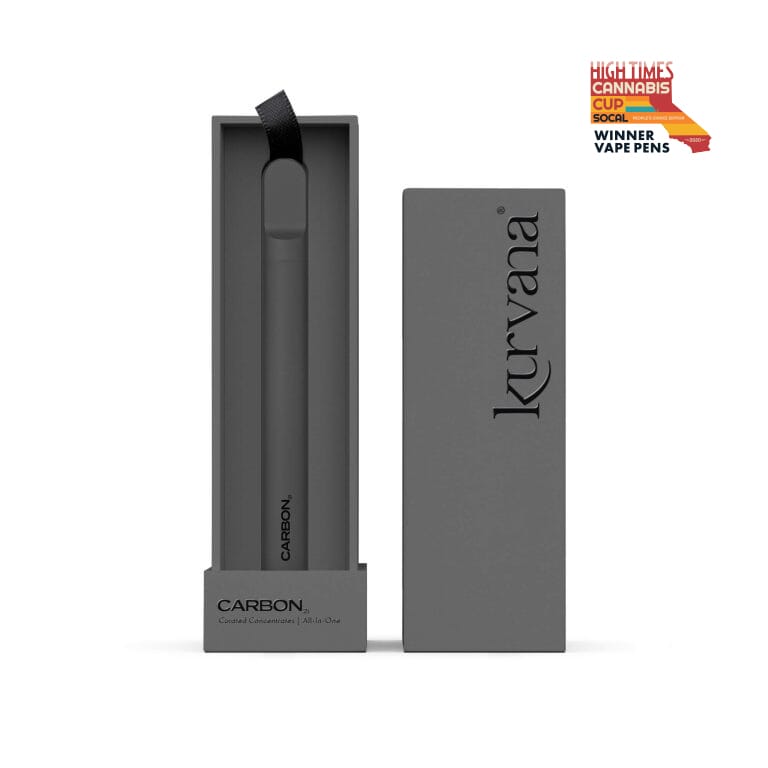 Chocolope Sauce All-In-One
Sativa
Earthy, Sweet, Chocolate
Indulge yourself with this irresistible combination of rich chocolate and sweet earthy notes for a balanced, euphoric and uplifting mental shift.
Genetics
Chocolate Thai
Cannalope Haze
Shop Delivery
Shop Locally
$52
(+applicable local and state taxes)
KurvanaScope
Unprecedented testing transparency. Learn more about this strain below:
Description

Indulge in the sweet, rich chocolate flavor of Kurvana's Chocolope Sauce All-In-One and elevate your cannabis experience with this Carbon 21 strain. This decadent sativa is a High Times Cannabis Cup winner for its remarkable flavor and aromatics that are reminiscent of raw cacao beans, as well as for its unparalleled effects. You'll savor earthy notes of chocolate, , with sweet juicy melon in this top shelf All-In-One sativa cartridge. 

Chocolope Sauce was made by crossing the strains Chocolate Thai and Cannalope Haze. A classic combination, this sativa can trace its roots back to the 1980s, long before cannabis had taken off in the United States. 

Chocolope Sauce is conveniently available as a discreet  All-In-One vape pen. No charging is required.

Potency

Total Cannabinoids

90.21%

Total THC

83.45%

Total CBD

2.23%

*Potencies vary by batch.

Primary Terpenes

Cannabis-derived terpenes are a critical component of the overall vape experience. Not only do they contribute to each strain's distinctive aroma, flavor, and effects, but they also work in tandem with the cannabinoid content. In addition to influencing the psychoactive properties of the strain, terpenes have an entourage effect, meaning they can interact with THC to generate a balanced blend of soothing and energetic effects. This synergy between terpenes and cannabinoids is part of what makes each strain so special and provides a truly unique experience.

Limonene – Terpene known for its strong citrus aroma, most notably of lemon. Limonene terpene effects are usually experienced as uplifting and stimulating. This refreshing terpene is also found in lemon, juniper, and peppermint. 

Beta-caryophyllene – Terpene that creates spicy, peppery flavors and aromas in cannabis. Also found in basil, black pepper, and oregano, it is one of the best terpenes for medicinal use. 

Beta-myrcene – Terpene known for its earthy, musky aroma and slightly spicy flavor profile. Also found in hops, thyme, and lemongrass, it is the most abundant terpene in all cannabis strains. 

Extraction

CARBON21 Sauce is one of many extraction methods we use to produce a concentrate with high levels of terpenes and incredibly robust flavor profiles. The concentrated batches are curated by employing sub-zero temperatures and strain-dependent techniques to help control the consistency and viscosity throughout the extraction process, allowing cannabinoid compounds to crystallize. The result is a high terpene and cannabinoid sauce concentrate ready to be enjoyed without dabbing hardware. 

Unlike many flavored THC cartridges available today, we do not add artificial flavorings, glycols, or thinners because they distract from the plant's original essence. In other words, our oils and concentrates taste natural because they are. 

Ingredients

Chocolope Sauce contains raw cannabis concentrate with no additional ingredients.

Chocolope Sauce All-In-One Effects and Uses

As a top rated sativa cartridge and one of the best euphoric strains, expect feelings of happiness, relaxation and an uplifted mental shift from the first draw. While many types of cannabis concentrates offer potent mental effects, few deliver the combined cerebral and physical effects that put Chocolope Sauce on the cannabis map. 

For medical users, because Chocolope strain effects are mood-enhancing and naturally uplifting, reviewers have noted that it has relieved the symptoms of depression. 

This tasty All-In-One treat may be favored over a chocolate bar when sweet cravings kick in, and it provides a much-needed boost in mood for those suffering from melancholy. 

Testing Methodology

All of our cannabis cartridges are rigorously tested by independent, third-party laboratories to ensure that we are able to screen for the presence of any pesticides, heavy metals, solvents, and other contaminants at resolutions that exceed parts per billion. We never use tocopheryl acetate (vitamin E acetate), propylene glycol, vegetable glycerin, artificial flavoring, synthetic terpenes, fillers, additives, or cutting agents in any of our products. We only use the purest, highest-quality ingredients sourced from the most reputable suppliers to ensure the safety and effectiveness of our products. 

Kurvana runs up-to-date, full-panel analytical tests at multiple stages of the production process. From cultivation to extraction, we thoroughly analyze every Kurvana product through third-party labs, which post these results on their website. Using these rigorous quality assurance methods, we can guarantee that Kurvana products are free of solvents, microbials, additives, pesticides, and toxic chemicals. Please check out our blog for more information on our commitment to safety and quality.

Specifications

Our ready to use All-In-One is back and better than ever. Known for its patented signature look, precise delivery, and compact design, we've made significant updates to deliver breakthrough performance with ultra portability.

01. All-In-One
Ready to use device

02. Compact Design
Delivers precise flavor profiles

03. Pre-filled
True 0.5 mL extract

04. Short-Path Airflow
Delivers vapor quicker and more efficiently

05. CTEC 2.0
Ceramic heating element designed for cbd's infused terpene-rich oils

06. Long Lasting
380 mAh battery, up to 100 draws

07. Premium Finish
Durable soft-touch coating

Awards

Kurvana's Chocolope Sauce won 2nd place for "Best Vape Pen" in the 2021 People's Choice High Times Cannabis Cup SoCal.