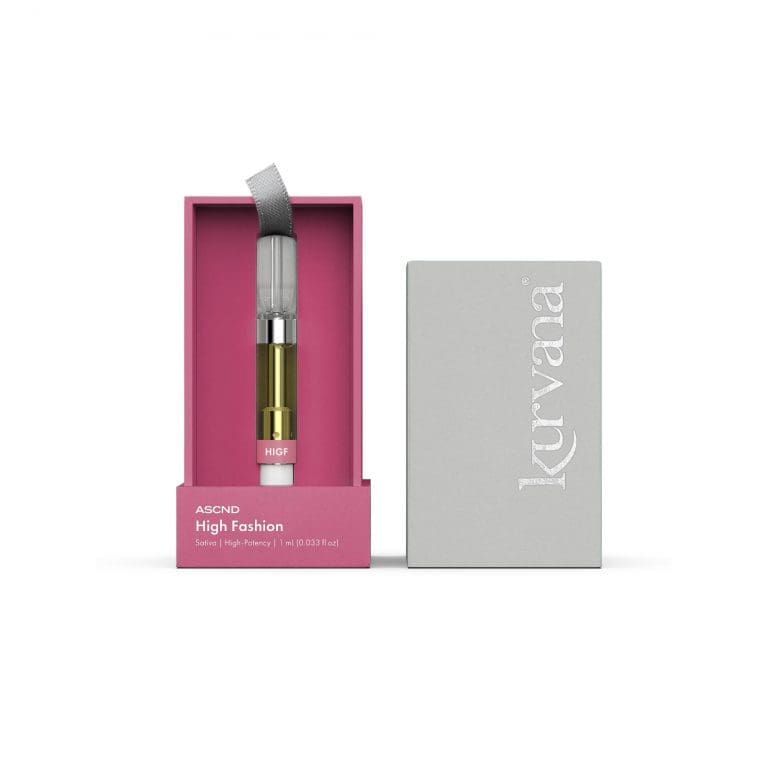 High Fashion
Sweet and effervescent notes of pink champagne, delivering a relaxed yet euphoric head change.
Genetics
Cherry Pie
Granddaddy Purple
$40-$65
(+applicable local and state taxes)
KurvanaScope
Unprecedented testing transparency. Learn more about this strain below:
Potency

Total Cannabinoids

93.26%

*Potencies vary by batch.

Primary Terpenes
Ingredients

Cannabis oil and cannabis-derived terpenes

Testing Methodology

All Kurvana products are lab tested multiple times throughout the production process including a final state mandated compliance test which undergoes 7 phases of testing for: Microbials, Mycotoxins, Pesticides, Cannabinoids, Heavy Metals, Foreign Materials and Residual Solvents.