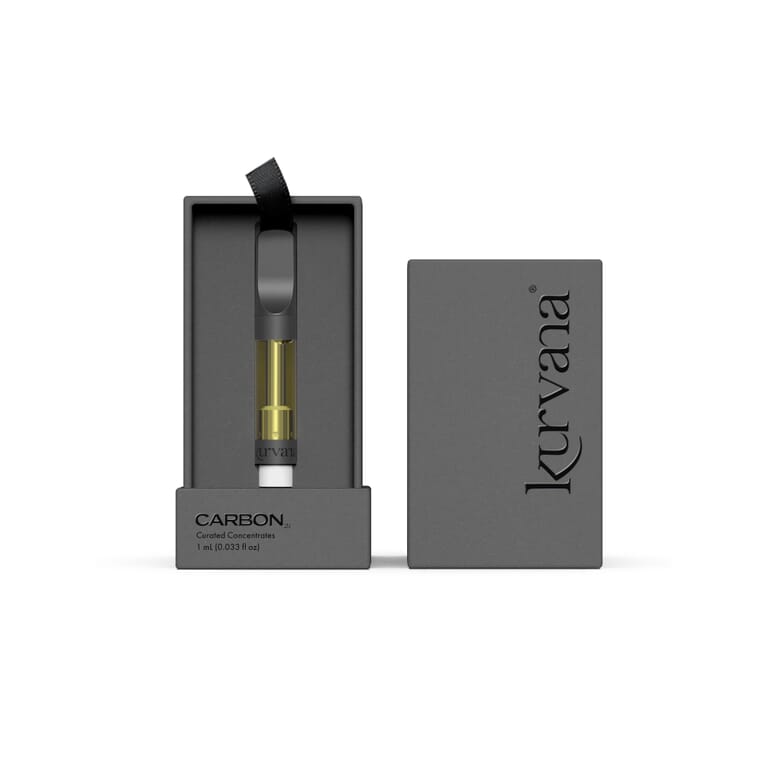 Lemon Royale Sauce
Sativa
Lemon, Earthy, Herbal
As bold lemon notes burst through a grassy euphoria, stimulating effects will uplift your state of mind.
Shop Delivery
Shop Locally
$49-$78
(+applicable local and state taxes)
KurvanaScope
Unprecedented testing transparency. Learn more about this strain below:
Description

Lemon Royale Sauce is a sativa-dominant cannabis strain that is made by crossing Lemon Tree and the GMO cannabis strain. Cannabis enthusiasts enjoy this strain's bold lemon flavor profile and its euphoric, energizing nature. 

Part of Kurvana's CARBON21 line, the Lemon Royale Sauce strain is a potent terpene-rich, full-spectrum cannabinoid oil with elevated tetrahydrocannabinol (THC) levels. This concentrate offers herbaceous notes of lemon and earth essence while delivering an uplifting experience. 

Kurvana's Lemon Royale Sauce cartridges come in a 1.0 mL size and fit our sleek, elegant buttonless batteries and refines the vaping experience by providing discretion and ease of use. Lemon Royale Sauce is also offered in a convenient, pre-filled All-In-One pen making it the perfect choice for on-the-go cannabis enthusiasts.

Extraction

Kurvana uses many extraction methods to produce a concentrate with high terpene levels and robust flavor profiles. The concentrated batches are made by creating sub-zero temperatures with strain-dependent techniques to help control the consistency and viscosity throughout the extraction process. This allows cannabinoid compounds to crystallize. The result is a high terpene and cannabinoid sauce that is ready to be enjoyed.

Potency

Total Cannabinoids

88.54%

Total THC

82.43%

THCa

12.17%

Total CBD

0.52%

*Potencies vary by batch.

Primary Terpenes

The primary terpenes in the Lemon Royale Sauce are beta-myrcene, beta-caryophyllene, limonene, alpha-humulene, and alpha-bisabolol. Each terpene impacts the overall vaping experience by providing unique strain benefits. 

Beta-myrcene: Providing pain relief and imparting a soothing and calm effect, it is found naturally in beer hops, mango, and lemongrass.

Beta-caryophyllene: Having anti-inflammatory effects, some users claim that it provides pain relief and helps them manage their depression symptoms. It is found naturally in basil, black pepper, and oregano.

Limonene: Improving the end users' mood and helping to alleviate anxiety and depression, this terpene is found naturally in lemon, juniper, and peppermint, it is distinguishable by its citrusy flavor. 

Alpha-humulene: Known as an anti-inflammatory terpene, some users report that strains with this terpene have a suppressed appetite. It is also found in the popular herbal medicine ginseng, which many believe enhances energy levels, as well as cloves and sage.

Alpha-bisabolol: Said to have anti-inflammatory, anti-nociceptive, and antibiotic effects, some users claim that it has wound-healing properties. It has floral, sweet, and nutty flavors and is found naturally in Chamomile, Cannabis, and Candeia plants. 

Ingredients

Lemon Royale Sauce contains a unique fingerprint cannabis oil and cannabis-derived terpene composition. This cannabis concentrate is 88.54% total cannabinoids, including 82.43% THC and minimal cannabidiol (CBD).

Lemon Royale Sauce Effects & Uses

Lemon Royale Sauce cartridges are popular among users that are looking for an enriching experience. This strain is known for creating a cerebral effect that energizes and helps with mental focus. Lemon Royale Sauce is great for a daytime boost and is often sought by users that want to tap into their creativity. 

Testing Methodology

Kurvana's commitment to quality is exemplified by rigorous testing. Kurvana consistently exceeds regulatory standards and ensures safety through its systematic 7-phase testing methodology, that is run on every cannabis batch. The extensive test screens cannabis products for microbes, mycotoxins, pesticides, heavy metals, foreign materials, residual solvents, and vitamin E acetate before safely releasing products onto the market.

The purity of Kurvana products is confirmed at every stage of extraction and testing, both in-house and by third-party labs.