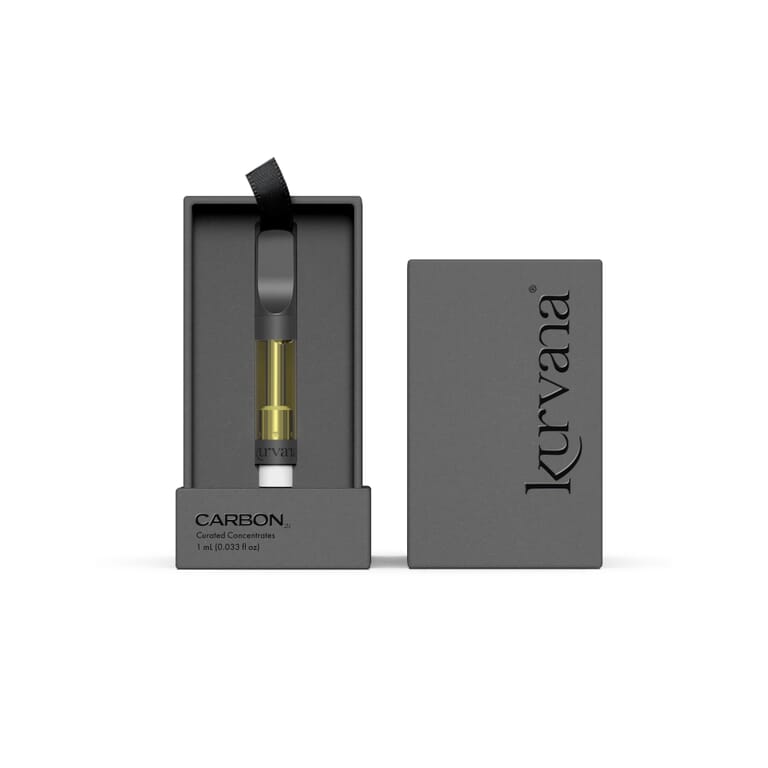 Lemon Walker Diamonds
Indica
Citrus, Pungent, Pine
A deliciously crisp OG pairing of its pungent genetics offer a quick, onset of relaxation.
Shop Delivery
Shop Locally
$49-$78
(+applicable local and state taxes)
KurvanaScope
Unprecedented testing transparency. Learn more about this strain below:
Description

Lemon Walker Diamonds is an exciting indica cartridge that is part of our CARBON21 line of concentrates. Crafted in small batches, this strain is presented in its raw concentrate form, with all of the cannabinoid, flavonoid, and terpene complexities of the live plant. 

Made by crossing Lemon Skunk and Skywalker OG, Lemon Walker is the pungent indica hybrid offspring of its timeless OG parents. Crisp citrus and pine aromatics wll refresh and invigorate your senses as the effects of this concentrated strain take immediate effect. 

Lemon Walker Diamonds comes in a pre-filled cartridge (sometimes called a cannabis cart) and is compatible with most standard 510 vape batteries, making it easy to use and portable. It is also available as an All-In-One option for when you're on the go. Forget about the THC cartridges of yesterday – this full-spectrum cannabis oil is just like vaping the flower itself! No grinding required. 

Potency

Total Cannabinoids

81.55%

Total THC

75.31%

THCa

12.39%

Total CBD

0.20%

*Potencies vary by batch.

Primary Terpenes

Cannabis-derived terpenes are a critical component of the overall vape experience. Not only do they contribute to each strain's distinctive aroma, flavor, and effects, but they also work in tandem with the cannabinoid content. In addition to influencing the psychoactive properties of the strain, terpenes have an entourage effect, meaning they can interact with THC to generate a balanced blend of soothing and energetic effects. This synergy between terpenes and cannabinoids is part of what makes each strain so special and provides a truly unique experience.

Beta-caryophyllene: Terpene that creates spicy, peppery flavors and aromas in cannabis. This terpene is also found in basil, black pepper, and oregano. 

Alpha-humulene: Terpene purported to have anti-inflammatory properties. Some users report that strains with this terpene have suppressed appetite. It is also found in the popular herbal medicine ginseng, which many believe enhances energy levels, as well as in cloves and sage.

Limonene: Terpene known for its strong citrus aroma, most notably of lemon. Limonene terpene effects are usually experienced as uplifting and stimulating. This refreshing terpene is also found in lemon, juniper, and peppermint. 

Bisabolol: Terpene purported to contain anti-inflammatory and antibiotic properties. Its sweet, floral aroma is also found in chamomile flowers. 

Linalool: Terpene that tastes very similar to fresh cilantro. Also found in the herb itself, as well as in basil and lavender. The aroma of the linalool terpene closely resembles lavender, and it is purported to be one of the best terpenes for insomnia.

Extraction

CARBON21 Sauce is one of many extraction methods we use to produce a concentrate with high levels of terpenes and incredibly robust flavor profiles. The concentrated batches are curated by employing sub-zero temperatures and strain-dependent techniques to help control the consistency and viscosity throughout the extraction process, allowing cannabinoid compounds to crystallize. The result is a high terpene and cannabinoid sauce concentrate ready to be enjoyed without dabbing hardware.

Diamonds are the crystalline structures that develop in sauce, a cannabis concentrate with high levels of terpenes and a glossy runny texture. Concentrated by using a closed-loop system that allows the resulting solution to settle under various pressures and temperatures. This environment promotes the natural separation of the major cannabinoids, including THCa in the form of diamonds resulting in a terpene-rich, liquid with THCa diamonds.

Unlike many flavored THC cartridges available today, we do not add artificial flavorings, glycols, or thinners because they distract from the plant's original essence. In other words, our oil tastes natural because it is. 

Ingredients

Kurvana's Lemon Walker Diamonds cartridge (THC) contains raw cannabis concentrate with no additional ingredients. 

Lemon Walker Diamonds Effects and Uses

Cannabis aficionados seeking OG genetics will especially appreciate this strain, whose lineage has been preserved and concentrated for your enjoyment. An indica of strong character, Lemon Walker Diamonds is aptly named for its fresh citrus and pine scent, as well as for the crystalline structures resembling diamonds that form in a terpene-rich concentrate. 

The Lemon Walker strain is known for imparting cerebral, uplifting properties that may also help with focus. Its effects come on quickly and progress from mental elevation to a relaxing state of bliss throughout the body. The total THC content in this concentrate is 75.31%, with 12.39% THCa and .20% CBD. Medical users often cite its ability to relieve pain and depression while stimulating the appetite. 

Testing Methodology

All of our cannabis cartridges are rigorously tested by independent, third-party laboratories to ensure that we are able to screen for the presence of any pesticides, heavy metals, solvents, and other contaminants at resolutions that exceed parts per billion. We never use tocopheryl acetate (vitamin E acetate), propylene glycol, vegetable glycerin, artificial flavoring, synthetic terpenes, fillers, additives, or cutting agents in any of our products. We only use the purest, highest-quality ingredients sourced from the most reputable suppliers to ensure the safety and effectiveness of our products. 

Kurvana runs up-to-date, full-panel analytical tests at multiple stages of the production process. From cultivation to extraction, we thoroughly analyze every Kurvana product through third-party labs, which post these results on their website. Using these rigorous quality assurance methods, we can guarantee that Kurvana products are free of solvents, microbials, additives, pesticides, and toxic chemicals. Please check out our blog for more information on our commitment to safety and quality.