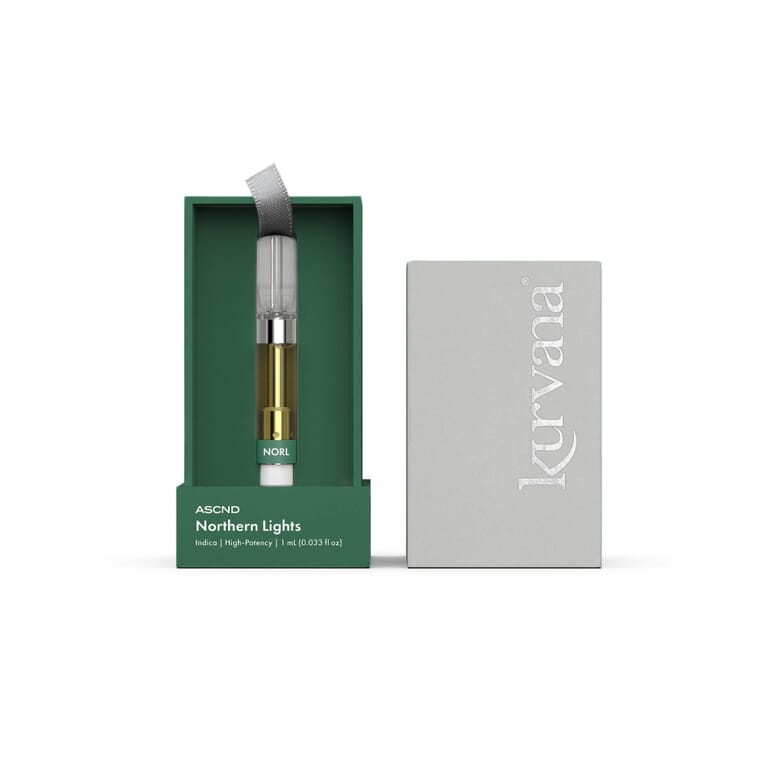 Northern Lights
Indica
Earthy, Pine, Sweet
A deeply floral breath of fresh mountain air that raises your mental altitude.
Shop Delivery
Shop Locally
$40-65
(+applicable local and state taxes)
KurvanaScope
Unprecedented testing transparency. Learn more about this strain below:
Potency

Total Cannabinoids

96.90%

Total THC

93.60%

Total CBD

<0.20%

*Potencies vary by batch.

Primary Terpenes

Extraction

Throughout each step in our proprietary process, we make it our mission to preserve each plant's phytochemical fingerprint, which are essential to our oil's true-to-strain taste. We do not add artificial flavorings, glycols, or thinners because they distract from the plant's original essence. In other words, our oil tastes natural because it is.

Ingredients

Cannabis oil and cannabis-derived terpenes

Testing Methodology

All Kurvana products are lab tested multiple times throughout the production process including a final state mandated compliance test which undergoes 7 phases of testing for: Microbials, Mycotoxins, Pesticides, Cannabinoids, Heavy Metals, Foreign Materials and Residual Solvents.