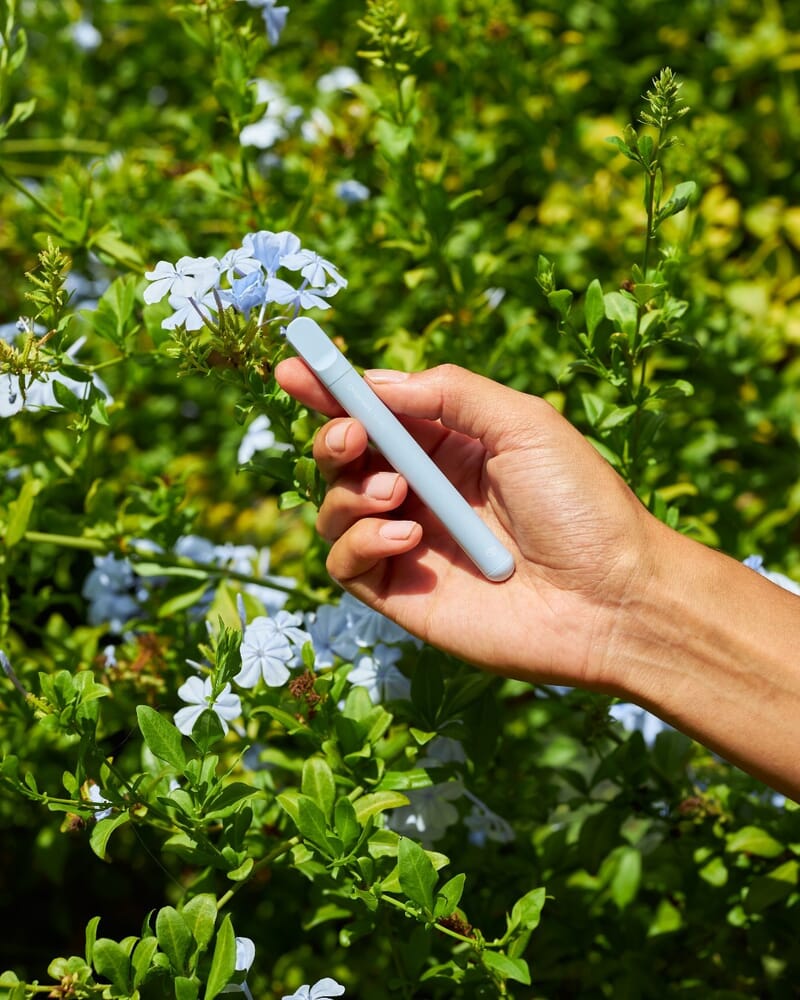 San Francisco's Rich Cannabis History and New Favorite, Blue Dream Vape
San Francisco's cannabis legacy is an intriguing part of American history. From the iconic "Summer of Love" in the 1960s to the progressive cannabis laws of recent years, San Francisco has always been a trailblazer in cannabis culture. At the heart of this legacy is a contemporary favorite – the beloved Blue Dream strain. This popular sativa-dominant hybrid encapsulates the essence of San Francisco's cannabis culture and has become a staple in the city's thriving cannabis community. So why have San Franciscans fallen in love with Blue Dream? According to Leafly, it has even become the most searched for strain in their database! The answer, in short, is that Blue Dream is highly sought-after for its effects, flavor profile, and potency. Fortunately, this strain is easy to find in California, especially in San Francisco.
Blue Dream's Origins and Legacy
While the exact origins of Blue Dream aren't precisely clear due to the secrecy of early cannabis cultivation, there are theories about its California beginnings. One prevalent theory is that Blue Dream is a cross between the Blueberry strain and the original Haze strain. Blueberry is known for its sweet and fruity aroma, while Haze strains are often associated with uplifting and energetic effects. The combination of these two strains is believed to have resulted in Blue Dream's distinctive characteristics, including its balanced hybrid effects and unique flavor profile.
On the west coast, where legalized cannabis was born, word of mouth was once the primary way consumers shared information about their favorite strain. Today, the internet has propelled Blue Dream to the top of the search engines, with more fans of this iconic strain searching for the best Blue Dream vape money can buy.
Why San Francisco Loves the Blue Dream Vape Cartridge: Unmatched Flavor and Effects
Blue Dream offers the best qualities of both its sativa and indica parents, which explains its balanced cerebral and physical effects. One of the standout features of Blue Dream is its terpene-rich flavor profile, especially when vaped. Blue Dream is a strain that's known for its harmonious blend of sweet and earthy notes, with aromatics of sweet berry and musk.
When extracted into a full-spectrum cannabis oil, its taste and aroma takes center stage. At a time when more cannabis enthusiasts demand the highest standards of purity and flavor as well as potent effects, the Blue Dream vape doesn't disappoint. Its exceptional flavor experience is a testament to Kurvana's dedication to authenticity and quality. Reviews from users across San Francisco echo the sentiment that the Blue Dream Vape captures the true essence of the strain's flavor and aroma, delivering an extraordinary vaping experience.
Blue Dream's reputation as a sativa-dominant hybrid has further contributed to its popularity. Sativa strains are generally celebrated for their energizing effects and creativity-inducing properties. The Blue Dream sativa vape enhances these qualities, offering users an opportunity to elevate their euphoric and creative experiences with the strain. This unique combination has propelled the Blue Dream Vape to the forefront of San Francisco's cannabis scene.
Enthusiasts can now enjoy the benefits of a sativa-dominant strain in a convenient and modern portable device, all while savoring the familiar qualities that Blue Dream is known for.
Kurvana – Your Blue Dream Vape Shop in San Francisco
For those seeking an authentic Blue Dream Vape experience, Kurvana stands as a reputable and reliable source. As a brand deeply rooted in quality and transparency, Kurvana is committed to delivering products that meet the highest standards of quality and purity in all of our products. If you're traveling to or live in San Francisco, you can find our Blue Dream vape in many dispensaries as well as directly through our online store.
Cannabis Delivery in San Francisco
In the spirit of modern convenience, Kurvana has partnered with several cannabis delivery services, bringing the Blue Dream Vape directly to customers' doorsteps. Our discreet packaging and reliable delivery options guarantee a seamless purchasing experience. Whether you're a seasoned cannabis enthusiast or a newcomer curious about the world of vaping, Kurvana's cannabis delivery partners offer a hassle-free way to try our highly prized Blue Dream vape.
We recommend Moe Greens, Off the Charts dispensary, Fig and Thistle Apothecary, MedMen, Union Station and Eaze delivery if you're in the Bay area. We have also partnered with iHeartJane and WeedMaps to make finding Kurvana products even easier.
Explore More Blue Dream
To explore more about San Francisco's cannabis heritage, we recommend Green Dream Cannabis Tours, where you can learn all about cannabis history in a fun and interactive environment. Tours include stops at consumption lounges in the heart of San Francisco where you can also purchase products, including Blue Dream.
The Bay area also has numerous cannabis consumption lounges such as Barbary Coast and Mission Cannabis Club. These lounges allow you to legally consume cannabis products on site while hanging out solo or with friends. Conveniently, many of these also have full stores where you can shop for Blue Dream and any other strain you desire.
From seasoned enthusiasts to newcomers, Kurvana's Blue Dream vape offers a gateway to the city's historic cannabis culture. As San Francisco continues to evolve, the Blue Dream strain and its vape counterpart remain a testament to the enduring legacy of cannabis in the city by the bay.
If you're ready to indulge in the iconic Blue Dream strain, be sure to visit Kurvana's online offerings of vaporizers, tinctures and topicals. We invite you to experience the legacy, embrace the culture, and savor the flavor with Kurvana's Blue Dream vape.