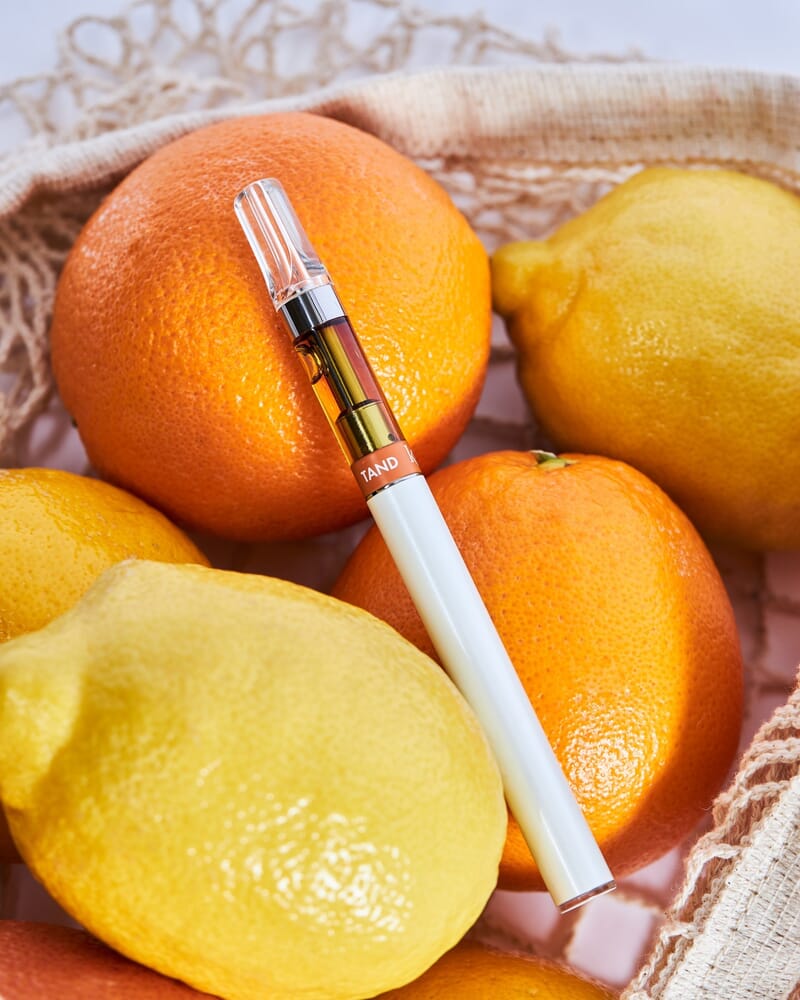 Satisfy your Sweet Tooth with Sacramento's beloved Cannabis Strain Orange Cookies  
Californians are embracing the delicious Orange Cookies strain more and more, and it's easy to understand why. This epic sativa is a citrus lover's dream, and a delight to those who enjoy its uncanny knack for sparking creative juices. In Sacramento, the cannabis community is drawn to Orange Cookies for its exceptionally sweet, pungent taste and aroma, as well as its fairly high levels of THC and the cerebral effects it tends to produce. Let's explore where this strain came from, where you can buy it, and where it's making an appearance at cannabis events near you.
The Delectable Orange Cookies Strain, A Sacramento Cannabis Darling
Orange Cookies is a sativa-dominant cross of G.S. Cookies and Orange Juice (also known as Orange Juice Bud, or simply OJ). As the name suggests, Orange Cookies has a distinctive sweet orange aroma that is reminiscent of fresh oranges. No wonder it's so beloved in the Golden State! Upon inhalation, it offers a tasty citrus and cookie-like flavor, with hints of earthiness upon exhalation.
The budding flowers of Orange Cookies typically display vibrant green hues with patches of bright orange pistils (hairs) woven throughout. These dense, resinous buds are often coated in a layer of trichomes, giving them a frosty appearance.
Most users of the strain often report feeling a pleasant cerebral uplift, creativity, and euphoria that is balanced by gentle physical relaxation.
While the exact history of Orange Cookies is not well-documented, the strain emerged in the state of California when the cannabis industry began to take off in the late 2010s. It can now be found at numerous dispensaries across Sacramento and other cities in California, not only in whole flower form, but also in cannabis oil cartridges (vapes), and even edibles. Orange Cookies is especially delightful when vaped, as vaping allows users to savor its delicious terpenes in a convenient THC cartridge.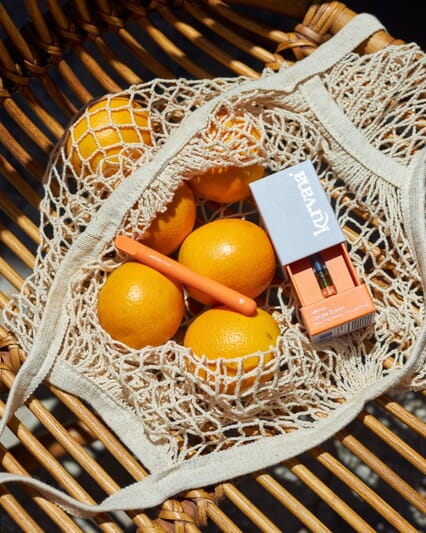 The primary terpenes in Orange Cookies are limonene, terpinolene, beta-caryophyllene, beta-myrcene, and valencene. The valencene terpene is fairly rare in cannabis, but it is found in abundance in Valencia oranges, which are native to California. This prized citrus terpene profile is just another reason Orange Cookies has made a permanent home in the state capital.
In addition to valencene, limonene also gives a strong citrus aroma to this bold sativa strain. Along with energizing cerebral effects, limonene is believed to help boost mood and bring about feelings of euphoria and mental clarity. This terpene is present in most citrus, especially lemons and lemon oil, and it gives Orange Cookies its characteristic uplifting properties. Perhaps it is this uplifting citrus profile that makes the strain, especially in vape form, a popular daytime choice. It also happens to pair perfectly with weekend brunch.
Sacramento Cannabis Dispensary Locations
If you're looking for Kurvana's premium Orange Cookies strain vape in Sacramento, you're in luck. Consuming this strain in vape form allows you to experience all of the plant's cannabinoids and terpenes, with absolutely no additives of any kind. In the city of Sacramento, there are many dispensaries that carry Orange Cookies and other Kurvana products, some of which offer same-day – and even same-hour – delivery.
Most of Sacramento, CA's cannabis dispensaries can be found using a quick search for "online cannabis Sacramento CA" but we did some of the internet work for you. We suggest stopping by Vibe dispensary or Off the Charts for great deals. For delivery, you can always shop Kurvana Direct or try Eaze and Amuse, both of which offer fast and reliable delivery services.
You can also find Kurvana retailers by using Weedmaps or IHeartJane, which will locate cannabis shops in Sacramento that carry our Orange Cookies vape.
Cannabis Events Near Me: Sacramento
Cannabis festivals and other events started taking off in Sacramento shortly after legalization, and they provide a fun, relaxed way to learn about different strains, try different products, and explore new brands and growers. Often, you'll be able to grab some discounts at these events, and they're also a great way to connect with others in the cannabis community to share tips and suggestions.
Bend and Blaze yoga offers a unique cannabis-themed yoga experience, offering "a transcendent journey that combines the ancient art of yoga with the blissful properties of plant medicine."
Don't miss the annual California Cannabis Exhibit at the California State Fair which takes place every summer in the heart of Sacramento. Although consumption and sales are not permitted at the exhibit, it's a fun place to learn about the history of cannabis in California, its journey to legalization, local growers, and the biology of the plant. If you're a cannabis connoisseur, you don't want to miss it!
Eventbrite is a great way to find cannabis expos, festivals, and other events, and in Sacramento, there is no shortage of activities, including cannabis-themed cafes, pop-ups, cannabis-themed yoga and meditation classes, and dispensary events and sales.
Whether you're trying Orange Cookies for the first time or it's your go-to strain, Kurvana's full-spectrum cannabis oil will allow you to enjoy this beloved strain's maximum taste and effects. Our products are made from the whole, live plant, and your tastebuds, body, and mind will feel the difference. Find Orange Cookies in Sacramento HERE.