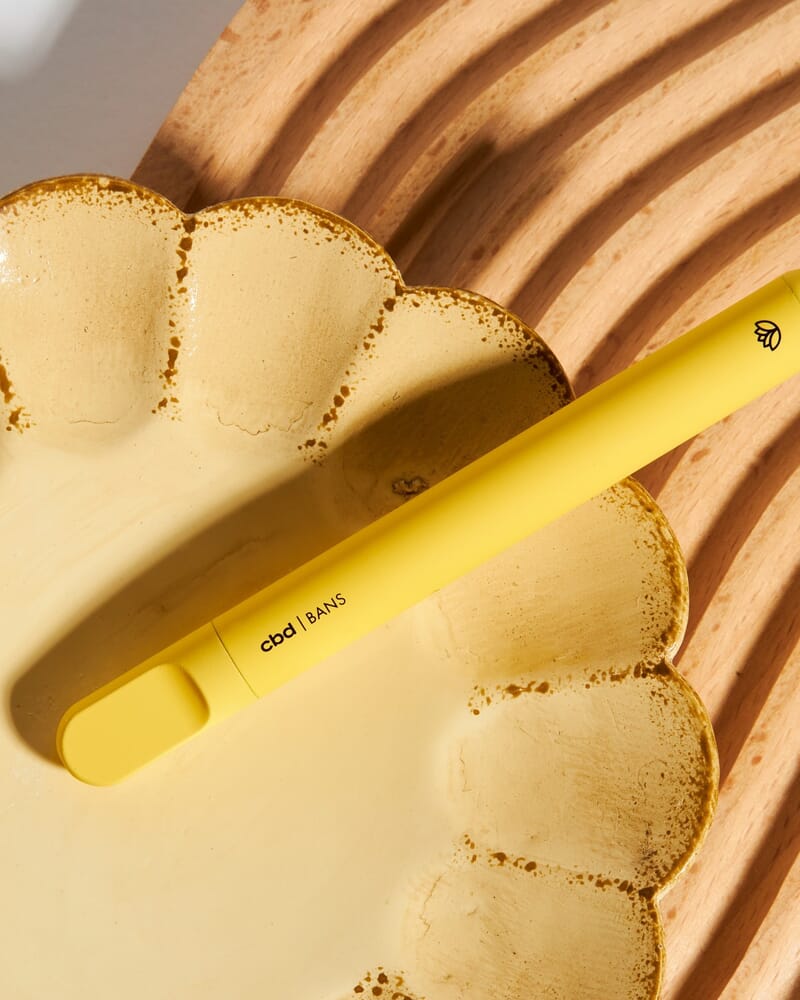 Shake Things Up in San Jose With the Innovative Banana Smoothie Strain 
If you're searching for the best CBD vape pens in San Jose, California, get ready to shake things up with Banana Smoothie! This infused hybrid is all about delivering the mouthwatering taste and aroma of its namesake – the popular, refreshing frozen drink everyone loves. It snagged the second place at the 2022 Emerald Cup Awards in the Alternative Cannabinoid Cartridge category, and has since risen to fame in the city of San Jose, where cannabis culture is alive and well. 
San Jose Cannabis Culture Takes a Tropical Twist With the Banana Smoothie Strain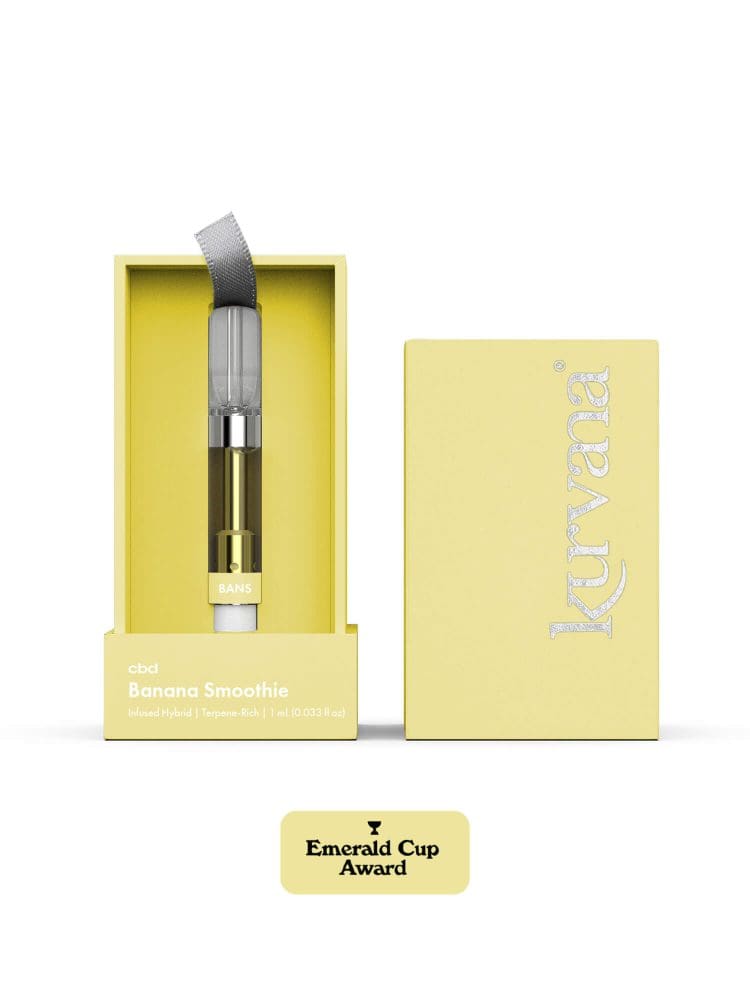 Banana Smoothie will instantly transport you to a tropical paradise, basking in the blissful vibes of summertime in California. With its perfect 1:1 CBD to THC ratio, this award-winning infused hybrid vape offers a rewarding and well-balanced experience. It's the ideal companion for your daytime adventures, whether you're unwinding at the beach, recovering from a workout, or simply relaxing at home.
Newbies and seasoned enthusiasts alike can indulge in the magic of the Banana Smoothie strain. The beauty of this cannabis oil cartridge lies in its harmonious blend. By holistically combining CBD with THC, Kurvana's Banana Smoothie offers a more mellow effect than most THC vape cartridges without CBD. So, if you're craving a smoother ride, this strain is your go-to choice.
Oh, and here's a fun fact: Banana Smoothie is crafted with Kurvana's live, whole plant extract. That means you're getting all the primary cannabinoids and essential bioactive elements in each draw. The terpenes present in this blend, like linalool, beta-myrcene, and limonene, also naturally occur in banana plants, lending that irresistibly sweet banana aroma.
Cannabis Delivery in San Jose: Where to Buy Banana Smoothie
If you'd like to purchase Kurvana's products in San Jose, you can always shop directly on the Kurvana website. We offer delivery to San Jose through several of our trusted delivery service partners. If you prefer to visit a store in person, there are many excellent brick-and-mortar options in San Jose, or within a short drive of the city. Many dispensaries also offer same-day delivery, including Ease. 
You can find Kurvana products at Airfield Supply, MedMen, Amuse San Jose and Urbn Leaf dispensaries. 
Looking for more locations? Try our store locator to search for a retailer in your vicinity. For quick delivery,in addition to Kurvana Direct you can shop on Leafly, Weedmaps, and IHeartJane. Kurvana is everywhere, and we're expanding all the time!
Best Strains in San Jose: Banana Smoothie and Other Vapes to Try
If you have already tried the soothing, tropical goodness that is Banana Smoothie, you might want to explore a couple of other CBD-based blends in Kurvana's ever-evolving line of vaporizers. Each full-spectrum cannabis oil blend is crafted to suit your specific needs and taste. Try Mint Chip, an infused sativa that mint chocolate enthusiasts absolutely adore. Imagine a dance of clean, pure mint with the lusciousness of chocolate cookies, perfectly blended to satisfy your taste buds and soothe your senses. With a 5:1:10 ratio (CBD:CBG:THC) the cannabinoids team up in what's known as the "entourage effect," amplifying each other's powers. It's like a dynamic trio that benefits the mind and body without any potent psychological effects.  
If you're after a vaping experience with an even mellower THC presence, try Sunset Tea. This high CBD infused indica is your ticket to relaxation in a 10:1: 5 blend. Allow yourself to be embraced by floral and herbaceous scents of this vape as you enjoy one of the legendary San Jose sunsets. As you take a draw, the flavors of lavender and chamomile gracefully linger on your palate, leaving behind a sweet and herbal aftertaste.
Conclusion
When you're next in San Jose, don't miss out on the opportunity to experience the paradise that is Banana Smoothie. It perfectly complements the laid-back and vibrant vibes of this incredible city. Get your hands on this tropical gem and prepare yourself for a deeply satisfying cannabis journey. Also try Kurvana's other infused, CBD-based blends like Mint Chip and Sunset Tea. You're sure to find a flavor and blend that will satisfy your palate and enhance your mood as you explore the beautiful and thriving city of San Jose, California.