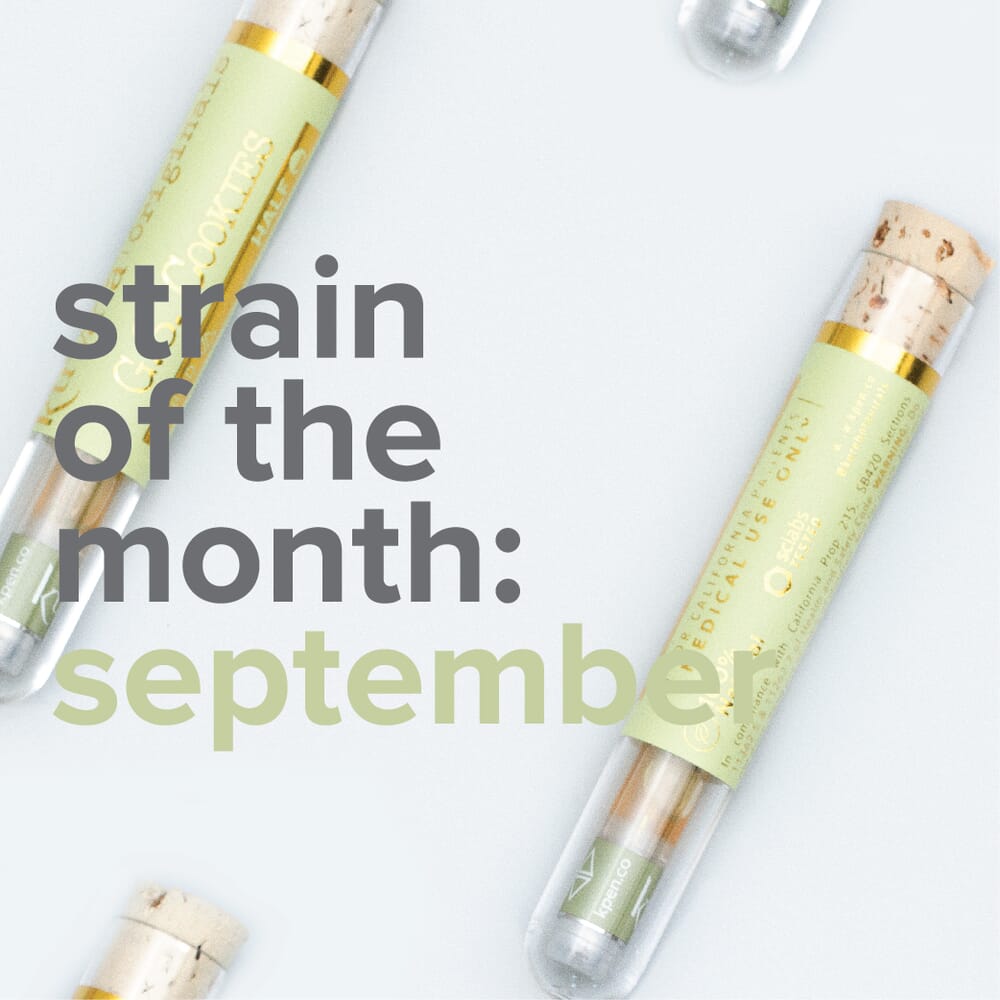 SOTM – Sept
Each month, we highlight a strain from our KPEN cartridges.
This month's featured strain hardly needs an introduction. With its high THC content coupled with its candy-like taste and earthy subtleties, this indica-dominant hybrid has taken the West Coast by storm. A little goes a long way with this G.S. Cookies, whose THC heights have won numerous High Times Cannabis Cup awards. Sometimes described as euphoric, it has a strong mood-elevating properties that have been proven to help alleviate stress, anxiety, depression, and even possible symptoms of PTSD. G.S. Cookies is perfect for laidback evenings in your home or next to a campfire under the stars, particularly as we roll into the Fall season.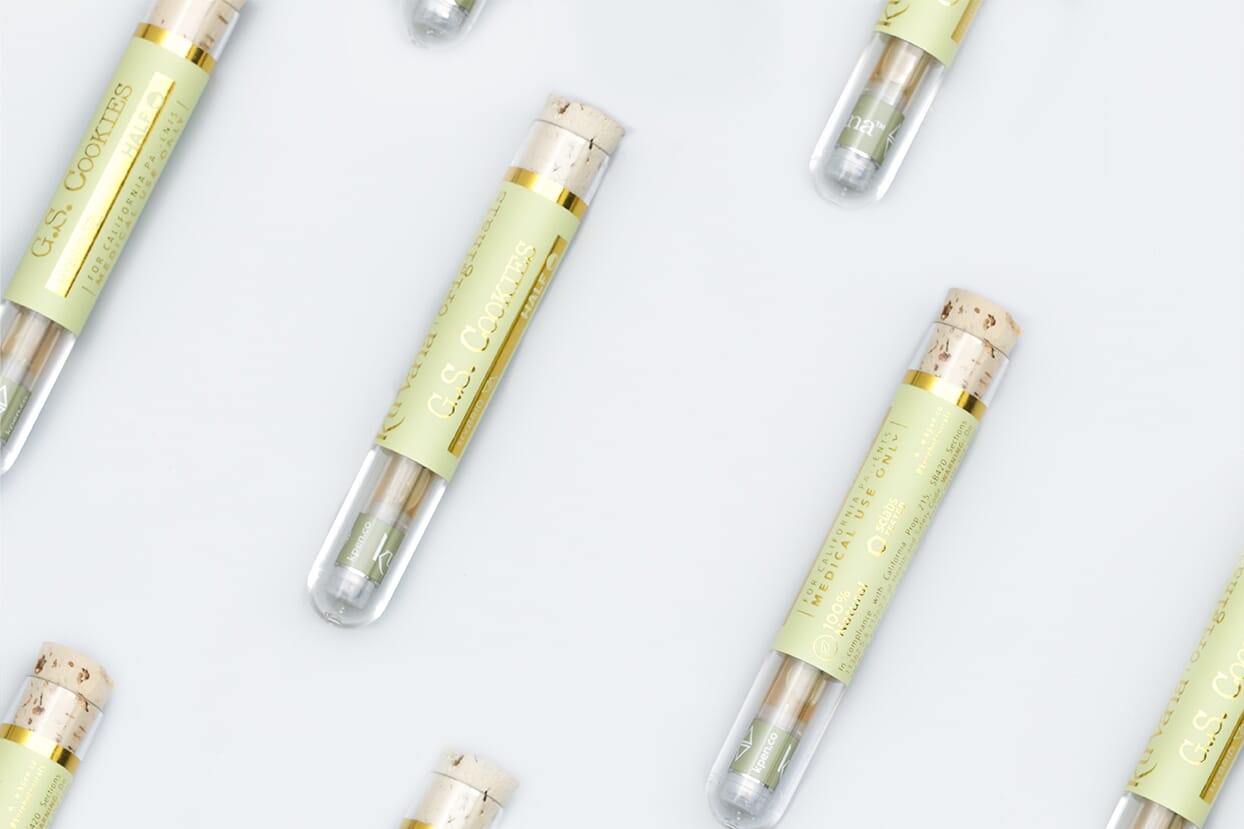 Relieved Symptoms
Anxiety
Appetite Loss
Chronic Pain
Depression
Nausea
Stress
Positive Effects
Cerebral
Euphoria
Uplifting
Flavors
Cherry
Earthy
Kush
Lemon
Mint
Aromas
Earthy
Nutty
Pungent
Spicy
Sweet
Vanilla
Ready to try our KPEN Originals – G.S. Cookies? Head over to our Collective Map to find yours. You won't regret it. Leave us a product review. We love to hear about our patients' thoughts and experiences with Kurvana products.
See you next month!