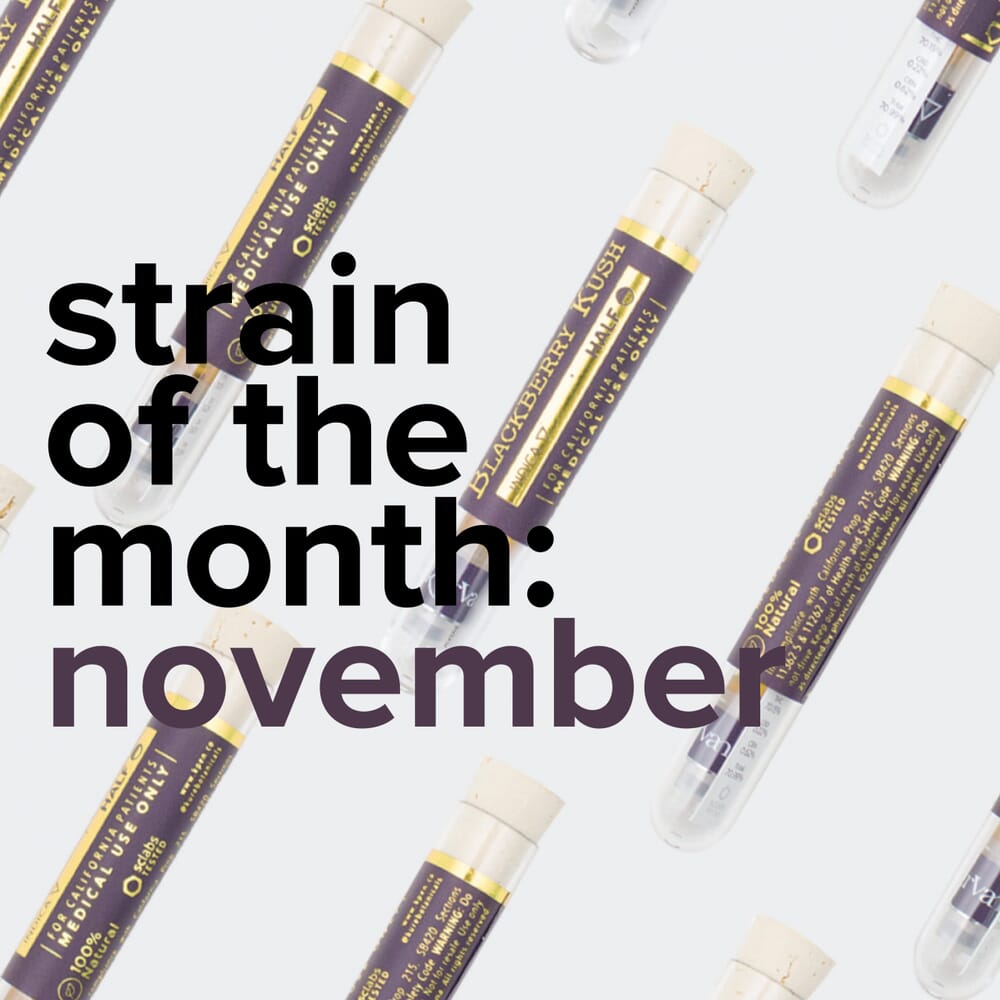 Strain of the Month: November
This month's strain of the month is another indica-dominant blend – Blackberry Kush.
Blackberry Kush is a mix of Blackberry and Afghani genetics, producing beautiful dark purple buds with fine orange bristles.
The name slightly gives it away. Blackberry Kush is just what you would imagine it to be. With a sweet blend of mixed-berry infused scents and a complementary kush taste, the draw is so smooth and pleasant, yet it produces an expansive amount of smoke, releasing a buttery kush exhale that is married with a fruity aroma.
Blackberry Kush has a high THC content, making it a strain with both strong mental and body effects. It's so potent that the effects are almost immediate. For this reason, Blackberry Kush is ideal for night time use, allowing proper unwinding after a long day. It will captivate you and induce you into a state of melted relaxation and complete leisure.
Blackberry Kush is effective in treating those individuals suffering from chronic pain and insomnia. Its positive effects also aid those dealing with debilitating disorders related to stress, nervousness and anxiety. If you are well overdue for a mental or physical respite, Blackberry Kush can alleviate fatigue and discomfort to provide much needed relief and relaxation.
As the "Strain of the Month," a portion of proceeds from Blackberry Kush will be donated to this month's chosen charity, the Epilepsy Foundation of the Greater Los Angeles Area. The Epilepsy Foundation is an independent, non-profit organization that is leading the fight to end epilepsy and alleviate the challenges associated with seizures. It serves about 160,000 people with epilepsy within the Los Angeles, Orange, San Bernardino and Ventura counties!
Relieved Symptoms
Anxiety
Depression
Insomnia
Stress
Positive Effects
Calm
Mellow
Nighttime
Pain
Sleepy
Aromas
Berries
Blackberry
Earthy Berry
Join us in helping build a community to improve epilepsy recognition and awareness.
Cure with Kurvana.