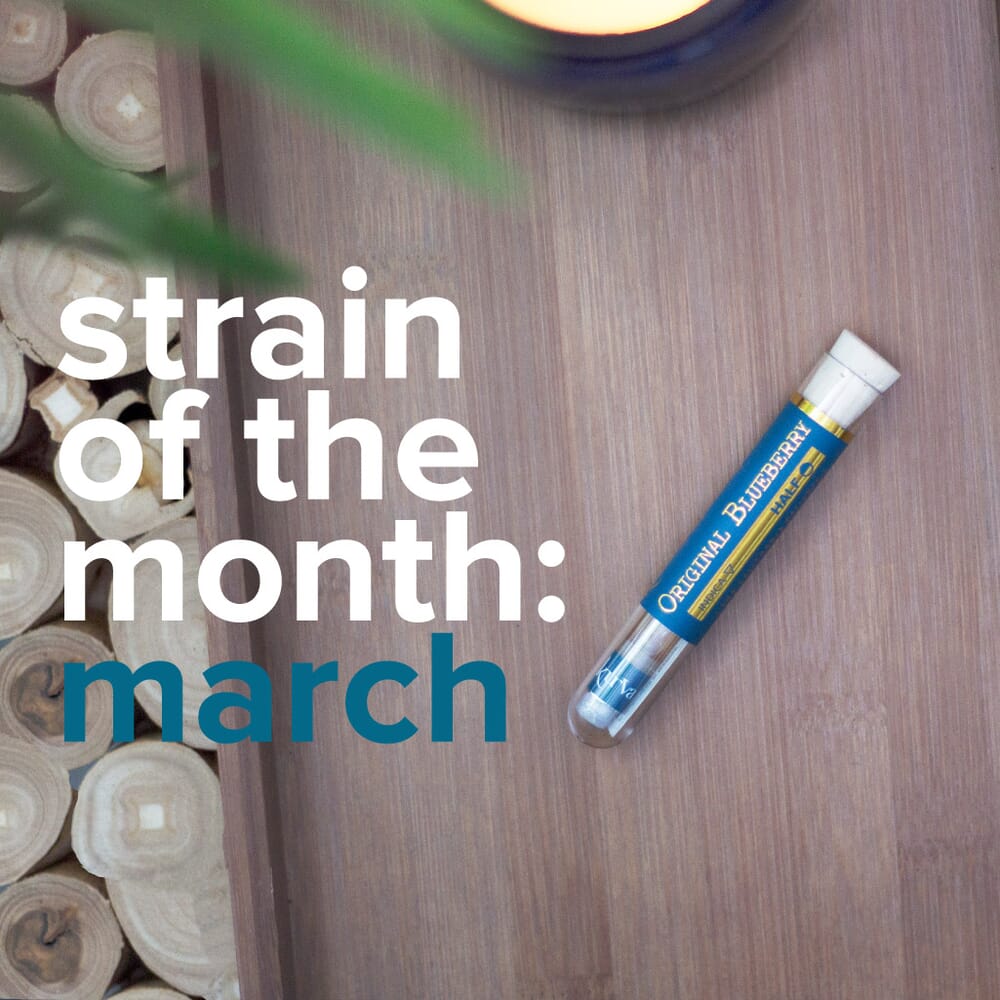 Strain of the Month: March
Our featured Strain of the Month is Original Blueberry, an indica strain bursting with flavor. A top winner at the High Times Cannabis Cup, this famous strain has become a Kurvana classic.
Enjoy Original Blueberry with an herbal tea at night or blueberry pancakes on a lazy Sunday afternoon. Its vibrant profile reveals a sweet aroma and bold flavor reminiscent of popping a handful of juicy blueberries into your mouth fresh off the vine on an early spring morning. While berry strains have experienced many variations over the years, Original Blueberry takes you back to the pure flavor of this perennial fruit strain, discovered in the 1970's by American Breeder DJ Short.
Original Blueberry's creamy and confectionary flavor comes from the natural aromas of unlocked cannabis terpenes. With its high THC content and clean, pure oil, even the pickiest of connoisseurs will find the Original Blueberry an impressive feat of science and extraction art. Let our Original Blueberry take you on a sensory journey of relaxation as you slip deeper into a state of euphoria, ending in a peaceful slumber.
This strain has benefited a range of medical patients, such as those suffering from lack of appetite, sleep disorders, or the common stressors of daily life. Original Blueberry offers supreme relaxation without the weighty feeling of couch-lock.
Relieved Symptoms
Lack of appetite
Insomnia
Chronic pain
Stress