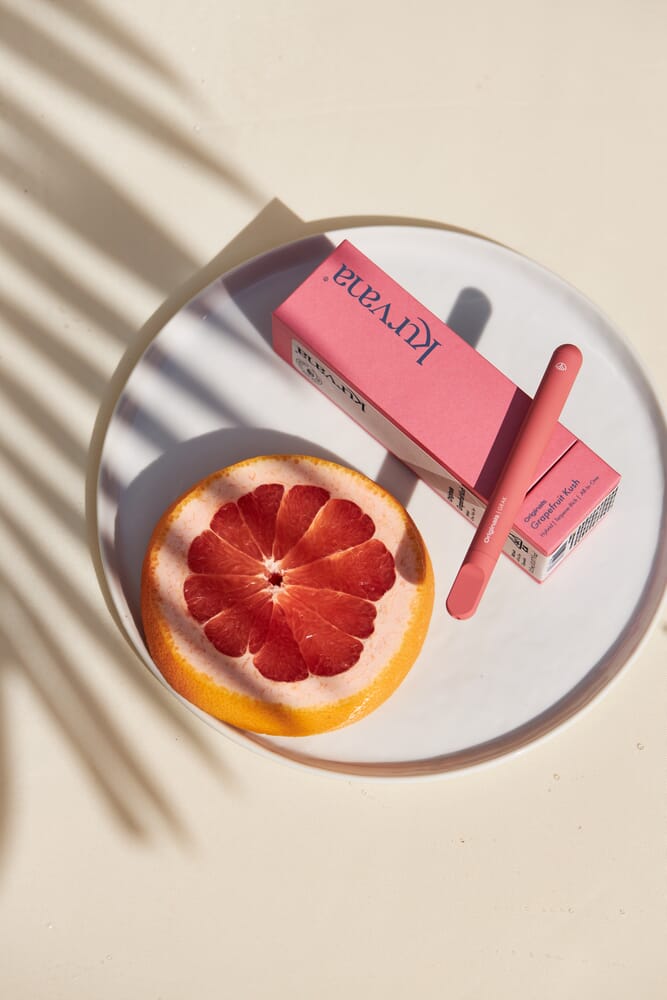 The Best Healthy Snacks For When You Get the Munchies 
Cannabis enthusiasts everywhere know the feeling all too well: that irresistible urge to devour everything in sight that hits a few hours into smoking or vaping. If you've consumed edibles, those munchies might come on even stronger. To add fuel to the fire in your belly, cannabis has a way of making every bite taste even more delicious than the last, causing you to indulge even more. This is especially true for strains like G.S. Cookies and Master OG, as well as most strains with OG Kush lineage. These strains all tend to be highly potent, which contributes to their effects on your appetite.
Getting the munchies is just par for the course when it comes to most strains, although there are some strains of cannabis that can actually suppress the appetite. For now, we'll assume your favorite strain is not one of them, and your hunger is fierce. Perhaps you are a fan of Mimosa? It's a top strain for stimulating conversation and the urge to nibble. So, what can you snack on that will satisfy your THC-enhanced taste buds without compromising your health? Are there healthy snacks for munchies that aren't bland? Absolutely!
We've got you covered with these healthy, crave-worthy snack ideas. From frozen treats to savory delights, these flavorful options will elevate your cannabis munchies experience. No processed junk in sight!
Best Munchies Snacks for the Gourmet Cannabis Connoisseur
Fresh Dates With Tahini
There's nothing quite like combining sweet with savory when the munchies kick in. If your tastebuds can't choose between sweet and salty, creamy or crunchy, this snack is for you. Simply drizzle some tahini (ground sesame) atop fresh dates (we suggest plump California medjool dates) and enjoy. The combination of sweet and savory is a classic Mediterranean delight. Just don't forget to remove the date pits first!
Blue Cheese Stuffed Olives
Large, green pitted olives or Kalamata olives work best. We also suggest going with the French Bleu d'Auvergne style blue cheese for this amazing flavor combination, but any type of blue cheese will work. The briny olives will satisfy your salt cravings and the blue cheese provides a creamy balance. Perfect for the cannabis-loving chefs or foodies in search of an elegant munchies treat.
Flatbread Pizza With Feta and Herbs
Hungry late at night and craving something savory? We've got a simple, satisfying solution. Drizzle your favorite olive oil on a whole wheat wrap and top with some feta cheese and fresh or dried herbs of your choice. Tarragon, basil, and Italian parsley are great options. Sprinkle with a teaspoon of sea salt and black pepper and pop in the oven for about 10-15 minutes. Oh, and because chances are high you've consumed cannabis, do not walk away, and do NOT forget to turn off the oven!
Umami Popcorn
Upgrade your popcorn game with some nutritional yeast, a savory, vegan seasoning that ramps up the flavor in popcorn. Nutritional yeast is rich in B vitamins and has a rich umami flavor that replaces the need for butter or oil. You can find it at most health food stores, and a little goes a long way. Simply sprinkle on top of your favorite popcorn and enjoy a low-fat vegan snack.
Almond Butter Apples
If you haven't already tried almond butter on apple slices, you're in for a treat. This is the perfect go-to bedtime snack if your munchies happen to hit late at night. The sweetness from the apple combined with the satisfying fats from the almond butter will satiate your appetite while providing a healthy amount of fiber. Plus, you'll sleep better when your stomach isn't growling.
Healthy Munchies Snacks for Your Sweet Tooth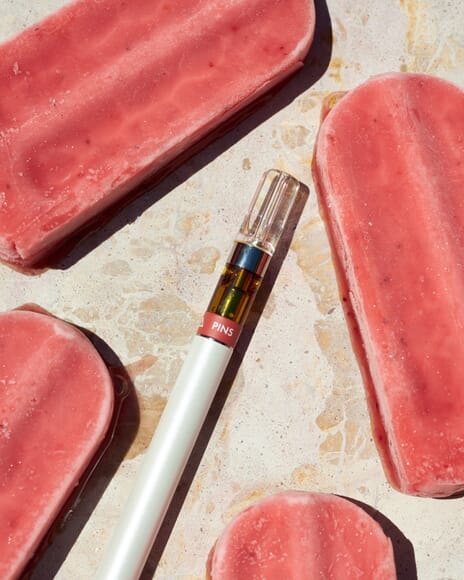 Sometimes the munchies demand something sweet and nothing else will do. If that's the case, skip the cookies and calorie-laden ice cream and incorporate these healthy alternatives instead. The good news about cannabis is that it has a tendency to enhance flavors, so if a frozen citrus fruit doesn't sound tempting now, it just might once your cannabinoid receptors have been activated!
Fresh & Frozen Fruit
Fresh fruit is always an excellent choice for munchie ideas. It's also one of the simplest healthy snacks for picky eaters. When the weather is right, especially if you live in Southern California, frozen fruit is a staple in summer. It cools you off and (just might!) fool you into believing it's a sugary dessert.
Frozen dark cherries, frozen (pre-peeled, seedless) tangerines, frozen pineapple slices, and frozen banana slices are all amazing sweet treats when you have the munchies. There's just something about juicy, sweet frozen fruit that pairs so perfectly with cannabis. Enjoy as is, or top the fruit of your choice with a few spoonfuls of yogurt.
Yogurt With Berries & Coconut
If creaminess is what you crave, try adding blueberries or raspberries (fresh or frozen as you desire) with some crunchy shredded coconut to Greek yogurt or your favorite plant-based yogurt. You won't miss the ice cream, and neither will your waistline!
Peaches & Coconut Cream
You can use fresh or frozen peaches, depending on what's available and depending on your preference. Frozen sliced peaches can be allowed to thaw for five minutes and eaten icy cold with a dollop of coconut cream for a mock ice cream option. If the weather is chilly, try heating the peaches in a pan, sprinkle in some cinnamon, then add the coconut cream to the hot fruit. Thanks to THC, you won't know it's not peach pie if you use a bit of imagination.
Granola Goodness
If cannabis has you craving cookies, granola is your best friend. Sure, you can simply snack on it right out of the bag, and that might be enough to tame your munchies. Or, if you want to trick your tastebuds into thinking you're eating a gooey sweet oatmeal cookie (minus the calories and sugar) try this: drizzle a very thin layer of honey or date syrup on top and add your favorite chopped dried fruit. Raisins work, as do chopped dates, figs, and dried apricots. No baking required!
Don't let the munchies derail your commitment to eating healthy. With these sophisticated and nourishing snack ideas, you can feel free to indulge without the morning after guilt. So next time you find yourself reaching for that bag of chips or pint of ice cream when the munchies kick in, try these munchie food ideas instead.