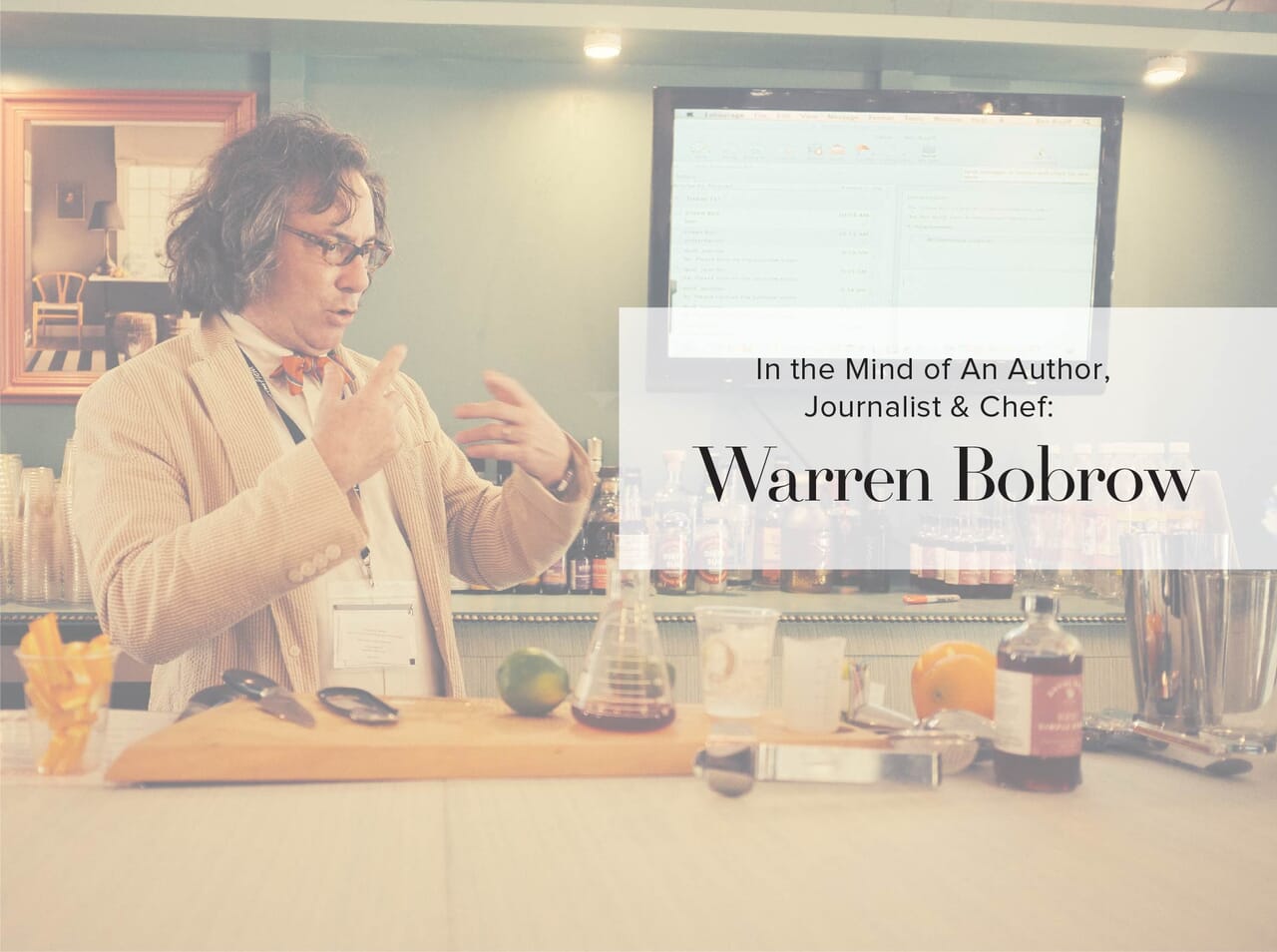 In the Mind of An Author, Journalist & Chef: Warren Bobrow
Words by Warren Bobrow:
I am so excited to share my passion for cannabis with the esteemed company—Kurvana. I was charmed by two 510 Kurvana cartridges enough to go to their website and poke around. The social media landscape in real time makes for many such rabbit holes, so I didn't know what I was in for. What follows is my first-hand experience with two Kurvana strains: Pineapple Express, this month's SOTM, and True OG, a classic.  
I have written several books but my current one, Cannabis Cocktails, is by far my favorite one because I like Cannabis! Yes, I like to smoke it and to play around with it in craft cocktails (look me up, I've been having fun with this for a while). I enjoy it. Perhaps more than alcohol, and alcohol is the business that I work in! So, I had to figure out what to do that could make me a living—cannabis or liquor. Why not both?
The first cartridge that I tried from Kurvana was Pineapple Express. The strain, ah the strain… was sweet, rich, plump, juicy, fruity…delicious! The packaging is sublime, like little test tubes appealing to my sensibility. After all, I wrote the highly acclaimed book: Apothecary Cocktails and my new release, Cannabis Cocktails. Pineapple Express stimulates creativity and verbosity. I even finished the final pages of Cannabis Cocktails while vaping on the Pineapple Express kpen. It's delicious. I like it very much. If it was whiskey, I would be drinking it with a splash of Pickett's Ginger Beer Syrup (extra spicy) with a good puff of the Pineapple Express vapor over the top and a splash of seltzer to finish, with some dots of Peychaud's Bitters. That red means it's strong.
The other 510 cartridge that I tasted was True OG. A dank and richly textured draw that led to volumes of thick vapor redolent of cedar and lemon zest dripping in first press, like olive oil across the tongue. It's an introspective high, one that comes with an understanding of the forces of nature as well as the ability to see into the future. Well, maybe not, but the True OG is quite intellectual. I wouldn't say it made me smarter, but the vapor did coat the inside of more than one cocktail glass. You see, it's possible to scent the inside of a cocktail glass with the exhaled vapor from your hit. Blowing the vapor inside the pre-chilled glass makes the smoke 'stick' to the inside. Then you can build your craft cocktail quite easily- now that the inside of the glass has been 'washed' with vapor. The True OG calls out for savory instead of sweet applications. I would build a Manhattan-esque cocktail with damned good Whiskey from Barrell Bourbon… something like Dolin- a drier- rather than a sweeter approach to the Vermouth and good old Angostura Bitters- make for the ideal cocktail. Of course, if you want to add a cherry—make sure you cured them yourself- with THC and good Kentucky Bourbon- lots of cane sugar if you want them candied- or raw honey. It's all good.
Kurvana cartridges serve as more than just a mere metaphor for living–they are part of my way of being. Join me in sharing your experiences with Kurvana!
-Warren
Warren Bobrow is the reinvention of many distinct failures over the past 55 years. Fortunately, this most recent trip is not yet set into stone. From tv engineer/editor to dishwasher to cook to fresh pasta owner/manufacturer to banker for twenty years to unemployed to globally read and published (and celebrated) author! To fail (again and again) is a gift. To succeed from those failures takes deep passion. Lucky me! I succeeded from my failures!
To learn more about Warren and his adventures, follow him @warrenbobrow1.